USS Wasp arrives in South America en route to new homeport
US Navy amphibious assault ship USS Wasp (LHD 1) has entered the US 4th Fleet area of operations as it makes its way toward the new homeport of Naval Station Norfolk.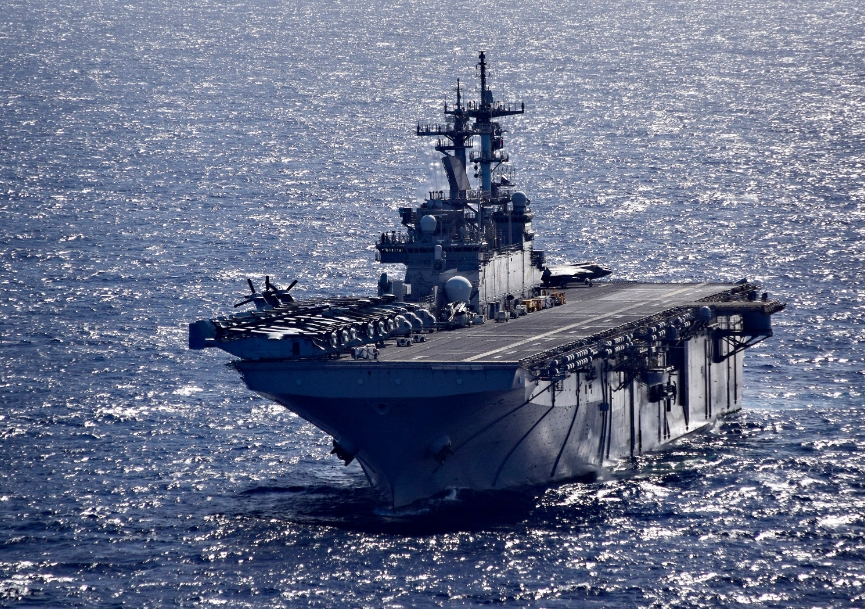 The ship entered South American waters on October 1 after leaving its previous homeport in Japan and the US 7th Fleet early September.
Wasp is being replaced by USS America (LHA 6) which will serve as the new forward-deployed amphibious assault ship in the US 7th Fleet. Both Wasp and America are capable of operating F-35B stealth fighter jets.
"The entrance into US 4th Fleet is a significant milestone for the crew–many of whom came with Wasp to Japan in 2017–and an excellent opportunity to visit our partners in South America," said Wasp Commanding Officer Capt. Greg Baker.
Wasp will participate in maritime engagements enhancing interoperability with our partners. Wasp is scheduled to visit Valparaiso, Chile and Rio De Janeiro, Brazil.
The newly formed Special Purpose Marine Air-Ground Task Force–WASP departed with the ship including Marines and Sailors from Argentina, Brazil, Colombia, and El Salvador to provide amphibious and cultural subject matter expertise to South America.
Embarking aboard the Wasp in Valparaiso will be a Combined Task Force (CTF) comprised of approximately twenty personnel from the US, Argentina, Brazil, Chile, and Peru.