Poland launches second Kormoran II-class minehunter
The Polish Navy's second Kormoran II-class minehunter was launched in a ceremony at Remontowa Shipbuilding on October 10.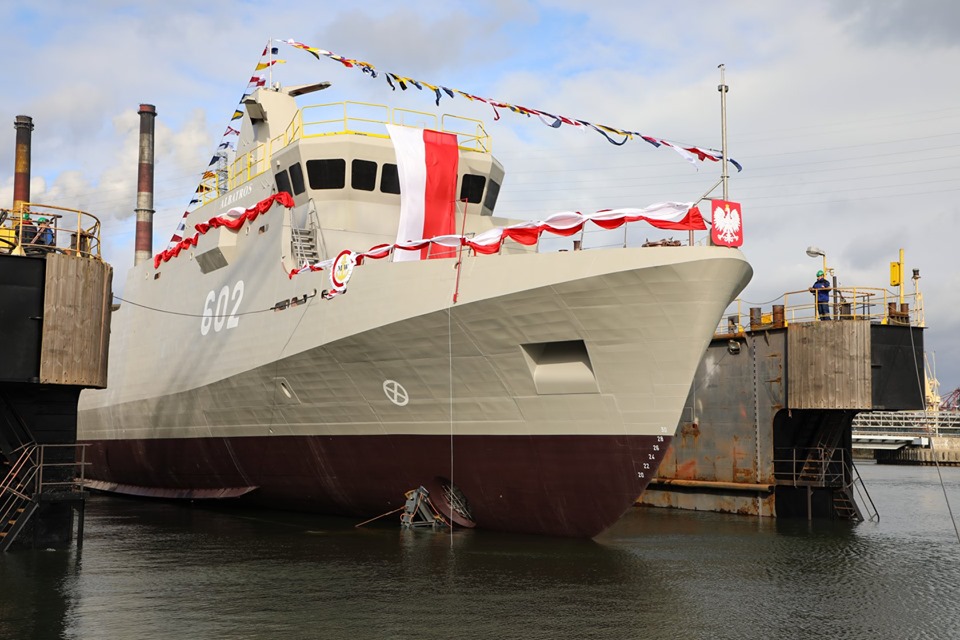 Albatros (hull number 602) was launched a little over a year after a steel-cutting ceremony marked the start of the ship's construction in September 2018.
In addition to the Albatros launch, the keel for the third ship in the class, future ORP Mewa, was laid in the same ceremony.
The lead ship in the class, ORP Kormoran, was commissioned in November 2017.
ORP Albatros is expected to be delivered to the navy by 2020 with ORP Mewa following suit in 2021. The contract for the construction of the additional two ships was signed between the defense ministry and Remontowa Shipbuilding SA in December 2017.
The 58.5-meter long minehunters have a complement of 45 personnel and a top speed of 15 knots. The Polish Navy will use the minehunters to clear mines in Poland's exclusive economic zone and to deploy them to NATO's mine countermeasure groups in the Baltic and North Sea.
The non-magnetic steel-hulled ships displace 850 tons, feature the locally-developed SCOT-M combat management system and are equipped with Saab's Double Eagle Mk III remotely operated vehicle (ROV). They are armed with a twin-barreled auto-cannon in addition to machine guns and rocket launchers.