Former USCG Island-class cutters arrive in Ukraine
Sloviansk (P190) and Starobilsk (P191), two former US Coast Guard Island-class cutters, arrived in Odessa, Ukraine, on October 21 aboard cargo ship Ocean Freedom.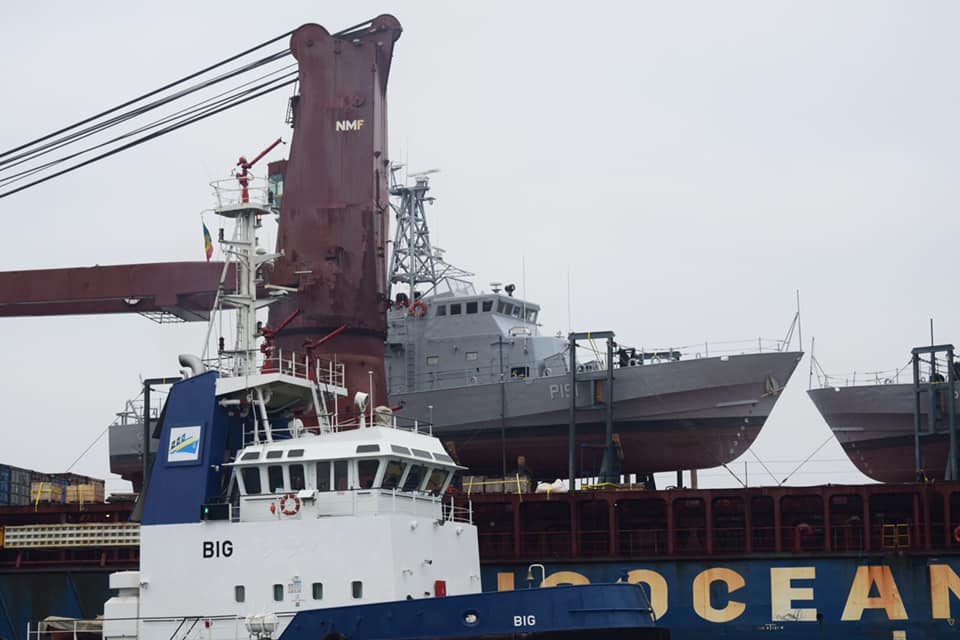 The boats arrived at their new homeport after being transferred to the Ukrainian Navy in September 2018.
While Ukraine did not pay for the former cutters Drummond and Cushing, it did pay for transfer expenses and the subsequent training of Ukrainian maintenance crews.
Sloviansk and Starobilsk arrived at the Odessa Sea Commercial Port from where they are to be towed to the naval harbor.
Upon completion of the readjustment work, Island-class boats will begin their combat duty to ensure maritime safety in the waters of the Black and Azov Seas under the command of the Ukrainian crew.
Island-class patrol boats are high-speed ships and were built in the late 80's — early 90's for the US Coast Guard. They can accelerate to 54.6 km / h.
Manned by up to 18 sailors, including three officers, the boats are equipped with an automatic Mk 38 Mod 0 Bushmaster 25mm caliber artillery unit and two 12.7mm M2HV machine guns. The boats are also equipped with a radar station.
32 Ukrainian sailors which have passed 10-week preparation for service on "Islands" have graduated from US courses in September this year. New equipment installed during the boats' refits, and technical and training services provided by the Coast Guard were valued at $9.8 million back in 2018.