France cuts steel for first FTI frigate
French shipbuilder Naval Group has hosted a steel-cutting ceremony for the French Navy's first Fregate de Taille Intermediaire (FTI) frigate at its Lorient site.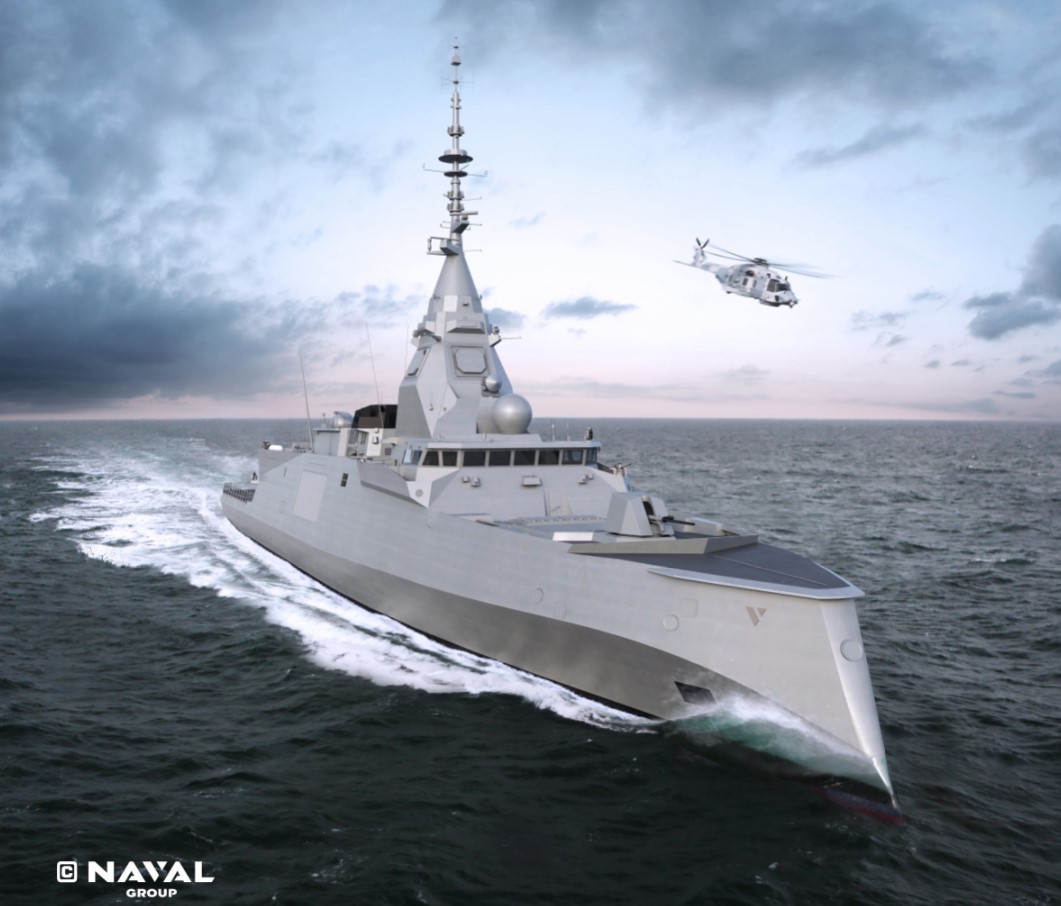 The lead ship in the class, to be named after the French sailor and general Pierre-Alexis Ronarc'h, is scheduled to be delivered in 2023.
The 4,500-tonne front-line frigates, equipped for anti-submarine warfare with widened self-defense and commando-projection capacities, are being built under a contract from April 2017. They will measure 122 meters in length and feature an inverted bow design for greater stability at high speeds.
FTI ships bridge the gap between the 2,500-ton Gowind corvettes and 6,000-ton FREMM frigates offered by Naval Group.
Armed with Exocet MM40 B3C anti-ship missiles, Aster 15 and Aster 30 anti-aircraft missiles and MU90 anti-submarine torpedoes, the frigates will be capable of simultaneously operating a helicopter and an aerial drone, in addition to deploying special operations forces via two commando boats.
FTIs will also benefit from the Thales-developed Sea Fire solid-state multifunction radar with a four-panel phased array antenna. Sea Fire is designed for roles ranging from ship self-defense to extended air defense, providing protection from conventional, asymmetric and emerging air and surface threats.
What is more, FTIs will be the first French Navy ships to be natively protected from cyber threats with redundant IT architecture huddled around two data centers.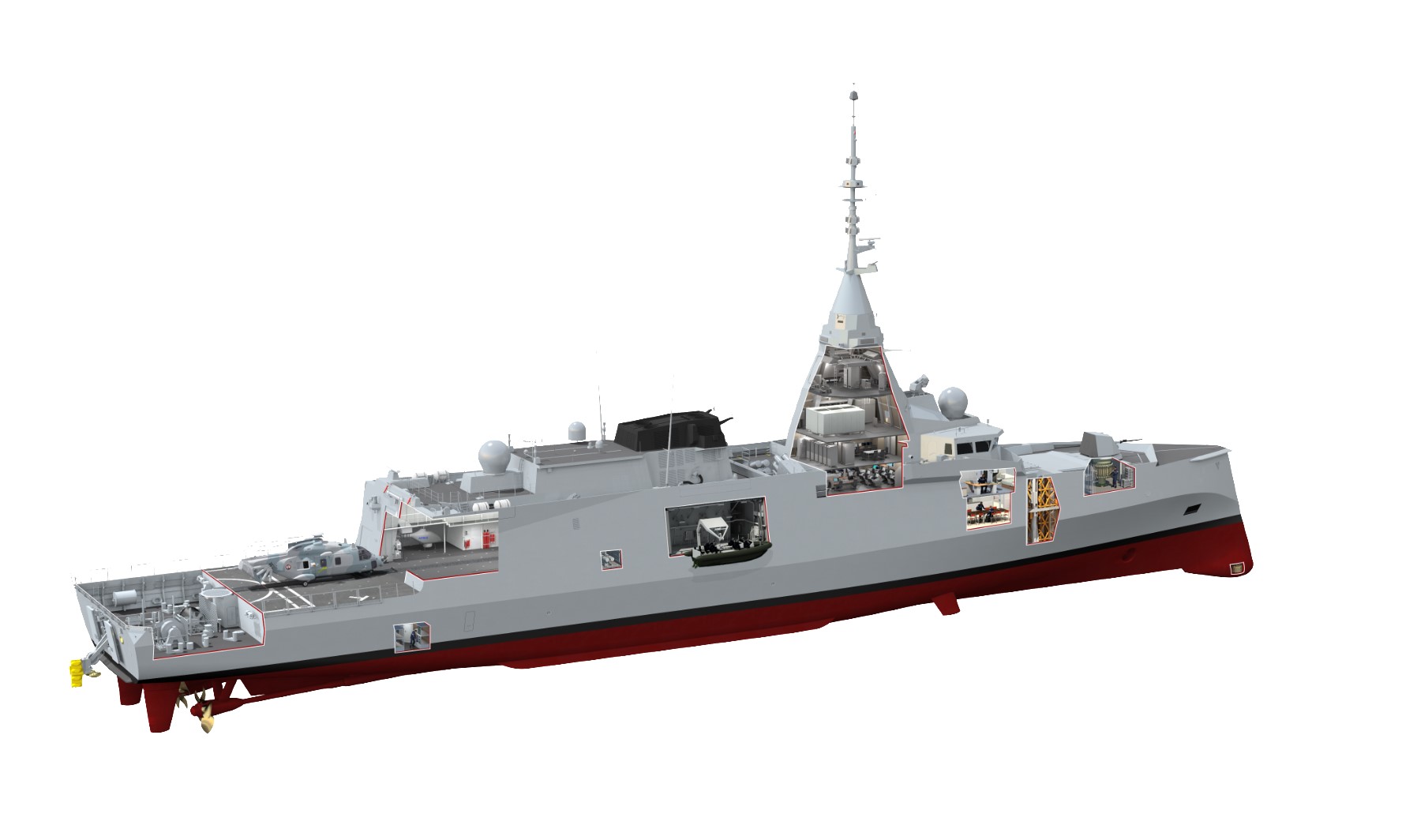 All five units are expected to join Marine Nationale ranks by 2030, bringing the total number of frontline vessels in the service to fifteen.
The steel-cutting ceremony was attended, among others, by the Greek Navy chief Vice-Admiral Nikolaos Tsounis as Greece is in talks with France regarding the acquisition of two Belharra ships, the export version of the FTI frigate.