Littoral combat ship Indianapolis (LCS 17) entering service
The US Navy is set to commission its newest Freedom-variant littoral combat ship, USS Indianapolis (LCS 17), in a ceremony in Burns Harbor, Indiana, on October 26.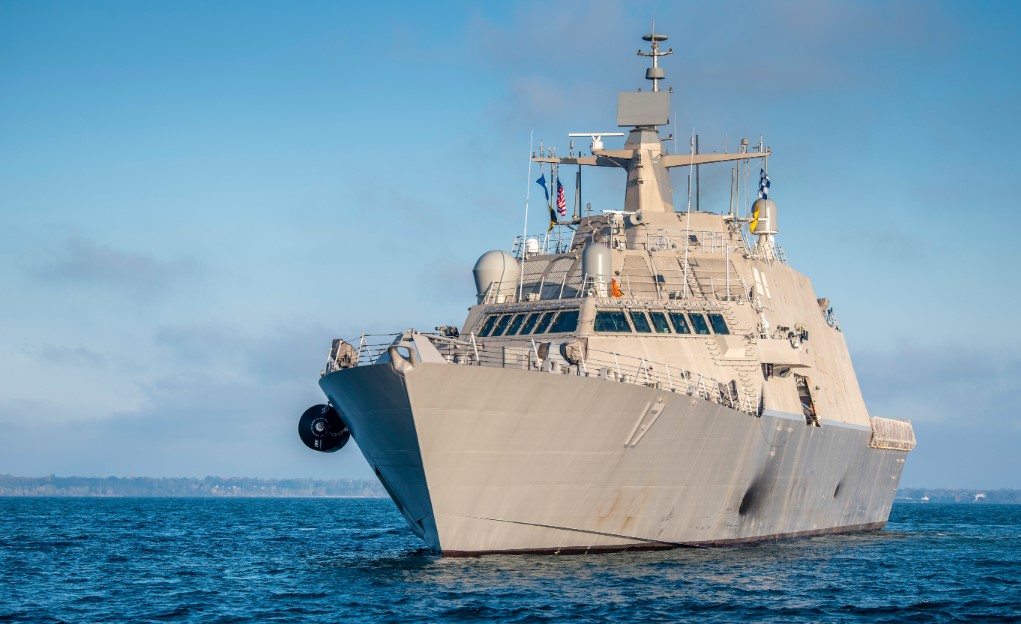 The future USS Indianapolis, designated LCS 17, honors Indiana's state capital and largest city. It will be the fourth ship to bear the name.
The most recent Indianapolis was a Los Angeles-class fast-attack submarine, commissioned Jan. 5, 1980, which served through the end of the Cold War before being decommissioned in 1998. The first Indianapolis was a steamer built for the U.S. Shipping Board (USSB) and commissioned directly into the Navy in 1918. After two runs to Europe, the ship was returned to the USSB following WWI.
It's the second Indianapolis (CA 35) — a Portland-class heavy cruiser — that is perhaps the best known of the three. Commissioned in 1931, its service ended when the ship was sunk by a Japanese torpedo minutes after midnight July 30, 1945. Only 317 of the 1,196 sailors serving aboard the ship survived after five days afloat in the Pacific.
The future Indianapolis will be homeported in Naval Station Mayport following her commissioning.
It belongs to one of two variants in the LCS class, the Freedom variant and the Independence variant, designed and built by two industry teams. The Freedom variant team is led by Lockheed Martin (for the odd-numbered hulls). The Independence variant team is led by Austal USA (for LCS 6 and the subsequent even-numbered hulls).