USS John S. McCain completes repairs, starts at-sea tests
After sustaining significant damage in a collision with a merchant tanker in August 2017, Japan-based US Navy destroyer USS John S. McCain has completed repair and rectification work and is now ready for at-sea trials.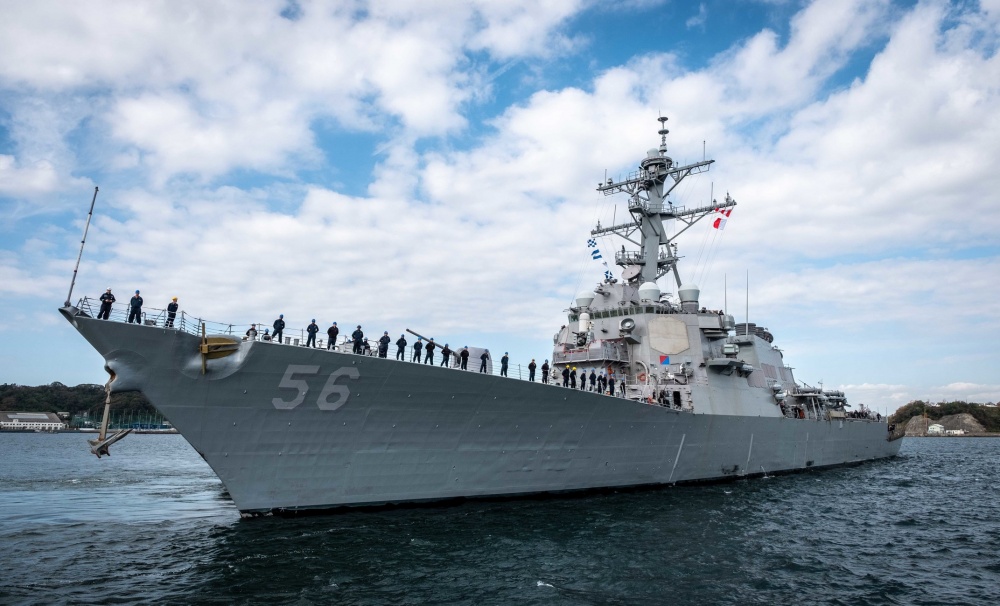 The ship was refloated in November 2018 but subsequent tests revealed issues with a misaligned port shaft.
According to an announcement from the US 7th Fleet, the issues have now been resolved and the ship is already underway to carry out at sea testing.
During the at-sea testing, the ship and her crew will perform a series of demonstrations to evaluate that the ship's onboard systems meet or exceed Navy performance specifications. Among the systems that will be tested are navigation, damage control, mechanical and electrical systems, combat systems, communications, and propulsion application.
A redelivery is set to take place in the summer of 2020.
"This whole crew is eager to get back to sea, and that's evident in the efforts they've made over the last two years to bring the ship back to fighting shape, and the energy they've put into preparing themselves for the rigors of at-sea operations," said Cmdr. Ryan T. Easterday, John S. McCain's commanding officer.
Multiple upgrades to the ship's computer network, antenna systems, radar array, combat weapons systems and berthing have ensured John S. McCain will return to operational missions with improved capability and lethality, the navy said.
The destroyer collided with merchant ship Alnic MC in the Singapore Strait on August 21, 2017. Significant damage to the McCain's hull resulted in flooding to nearby compartments, including crew berthing, machinery and communications rooms. Ten US Navy sailors died in the accident.
USS Fitzgerald, another 7th Fleet destroyer involved in a collision in 2017, was more heavily damaged and had to be transported back to the US for repairs.
The ship was refloated in April 2019.