The US Navy's newest America-class amphibious assault ship, future USS Tripoli (LHA 7), has completed acceptance trials.
The aviation-centric ship spent three days underway in the Gulf of Mexico during the trials, before returning to the Ingalls Shipbuilding's shipyard.
The Navy's Board of Inspection and Survey evaluated all of the ship's major systems including propulsion, communications, navigation, combat systems and aviation capabilities.
"The capability that our large deck amphibs bring to the fight is tremendous," said Tom Rivers, amphibious warfare program manager for Program Executive Office (PEO) Ships. "Their ability to embark F-35 B Joint Strike Fighters and MV-22 Osprey enable this versatile platform to increase the lethality of our expeditionary warfighters."
Tripoli is the second ship of the America (LHA 6) class, built to facilitate forward presence and power projection. LHA 7 is the last Flight 0 ship planned for construction and features an enlarged hangar deck, realignment and expansion of the aviation maintenance facilities, an increase in available stowage for parts and support equipment, and increased aviation fuel capacity.
LHA 8 will be the first Flight I ship, reincorporating a well deck to enhance expeditionary warfighting capabilities while maintaining the principal aviation characteristics of the Flight 0 ships.
"There's been a lot of hard work accomplished to get LHA 7 to this point", said Capt. Nathan Schneider, Supervisor of Shipbuilding, Conversion and Repair Gulf Coast. "The team's focus is now on delivering the LHA 7 to the fleet in the best possible condition, fully capable and ready to deploy if called upon."
LHA 7 incorporates gas turbine propulsion plant, zonal electrical distribution, and fuel-efficient electric auxiliary propulsion systems first installed on USS Makin Island (LHD 8). LHA 7 is 844 feet in length, has a displacement of approximately 45,000 long tons and is capable of operating at speeds of over 20 knots.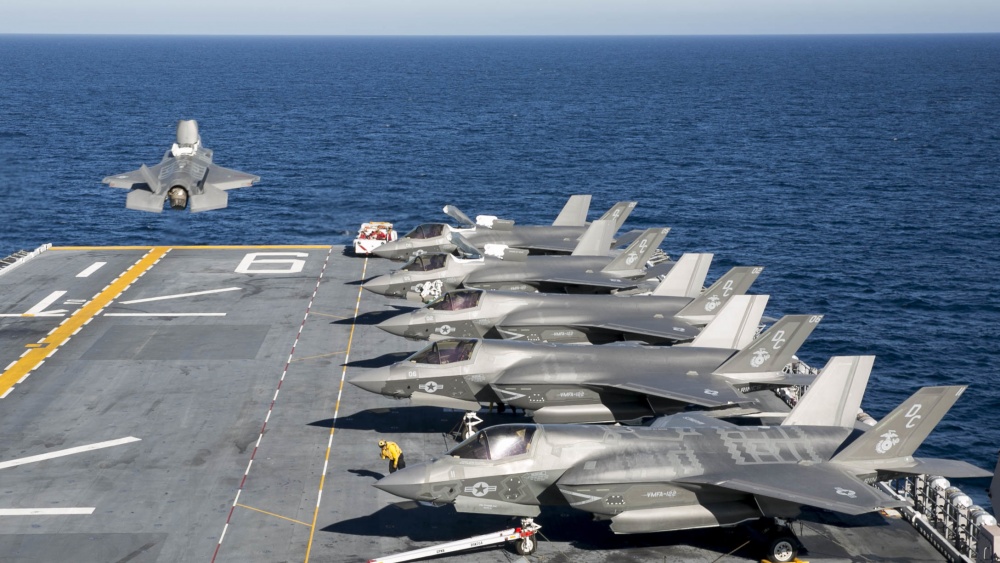 Photo: Tripoli (LHA 7) during builder's sea trials. Photo: Derek Fountain/Huntington Ingalls Industries