GDBIW floats out 68th Arleigh Burke-class destroyer
US Navy's Arleigh Burke-class destroyer Daniel Inouye (DDG 118) was floated out on October 27 at General Dynamics' Bath Iron Works shipyard.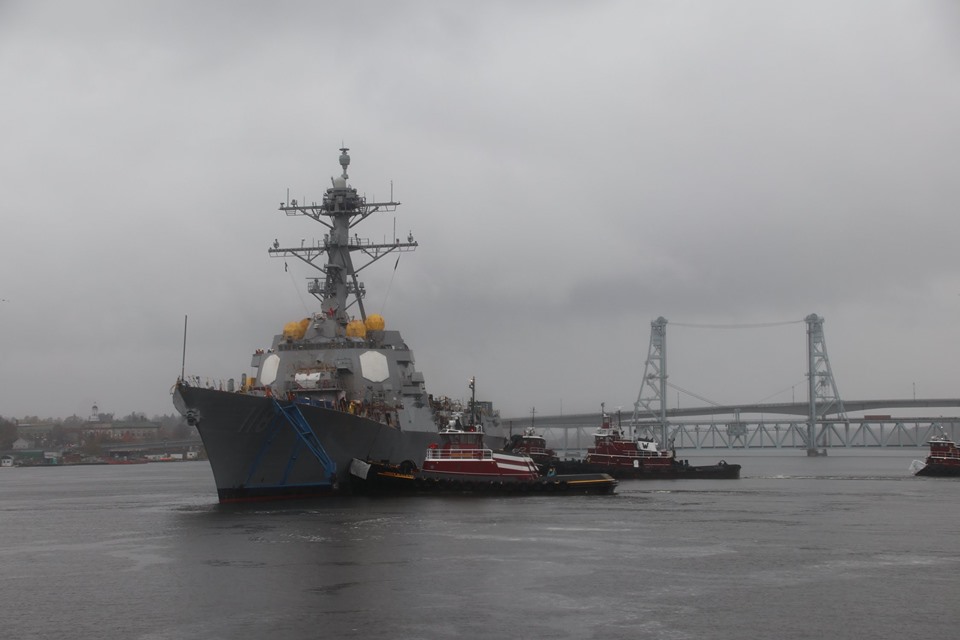 The 68th unit in its class was first translated into the drydock on Friday. The drydock then moved to a deep section of the Kennebec River on Saturday and lowered 32 feet into the water by filling its ballast tanks.
DDG 118 floated free of its cradle and tugs guided it to Pier 2.
The future USS Daniel Inouye is built in the Flight IIA Technology Insertion configuration and features technologies from Flight III destroyers.
The ship is named in honor of Daniel Inouye, who served as a United States Senator for Hawaii from 1963 until his death in 2012.
He received the Medal of Honor June 21, 2000, for his extraordinary heroism in action while serving with the 442nd Infantry Regiment Combat Team in Italy during World War II.
Once commissioned, the ship will be homeported in Pearl Harbor.