Second Ford-class carrier afloat ahead of christening ceremony
The US Navy's second Ford-class aircraft carrier, future USS John F. Kennedy (CVN 79), marked another milestone as Huntington Ingalls Industries-Newport News Shipbuilding (HII-NNS) flooded the ship's dry dock on October 29.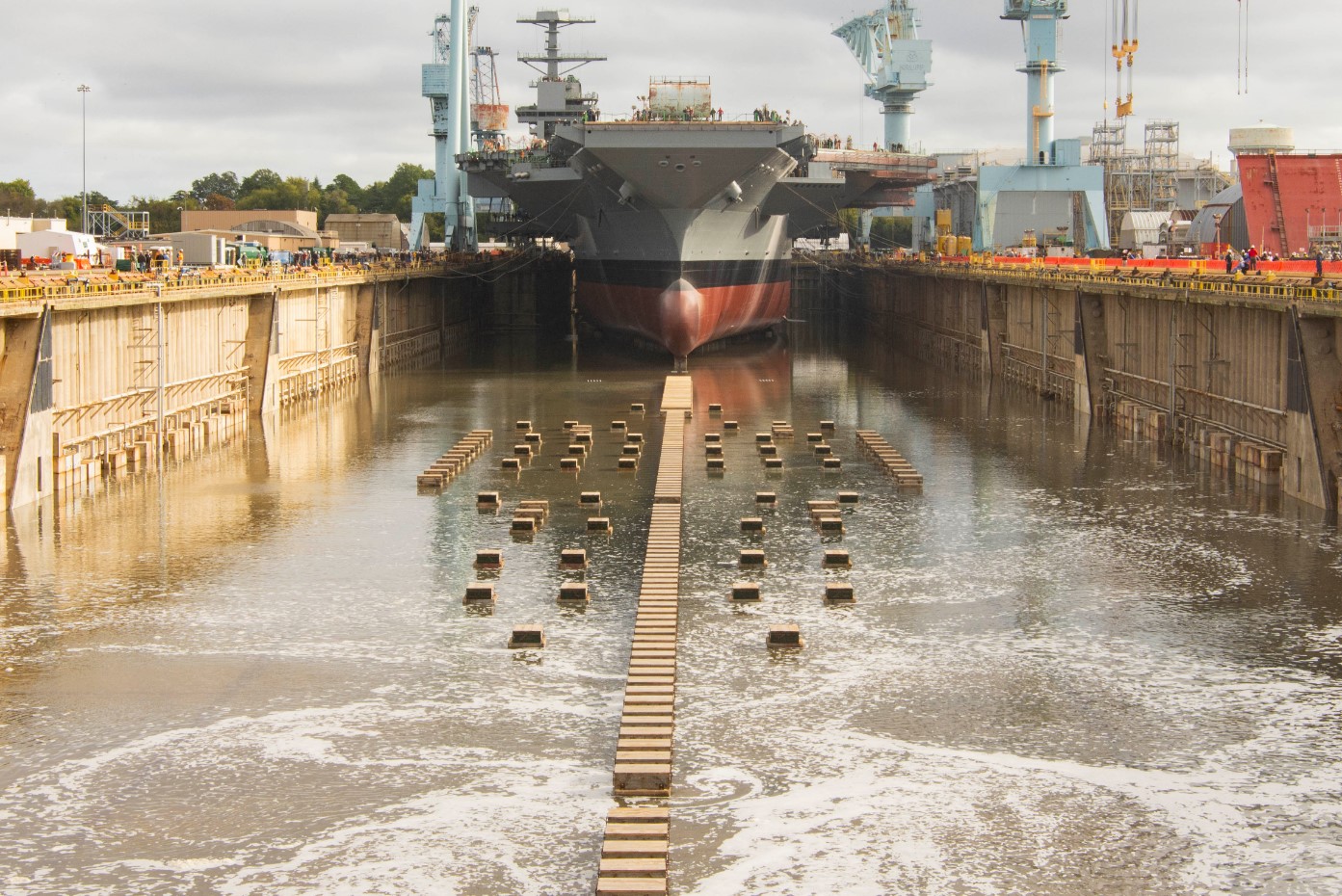 John F. Kennedy has been under construction at its Newport News location since 2015 and continues to makes preparations for its christening, which is scheduled for December 7.
The launching of CVN 79 on Tuesday is approximately 3-months early to the original schedule, according to the navy.
Capt. Todd Marzano, PCU John F. Kennedy's commanding officer and crew participated in a ribbon cutting ceremony Oct. 1 to officially establishing the ship's crew and designate the building where sailors will work during the ship's construction.
"We have made remarkable progress with Kennedy's construction, and are pleased to get to this phase of construction three months ahead of the original schedule and fewer man hours," said Mike Butler, program director for Kennedy.
"We look forward to the upcoming christening and launch as we prepare to start our testing program."
CVN 79 is expected to be delivered to the navy in 2022.