South Korea orders four additional PKX-B patrol boats
South Korea's defense procurement agency DAPA has awarded Hanjin Heavy Industries & Construction (HHIC) a 246 billion won (approx. $211 million) contract for the construction of an additional four PKX-B patrol boats.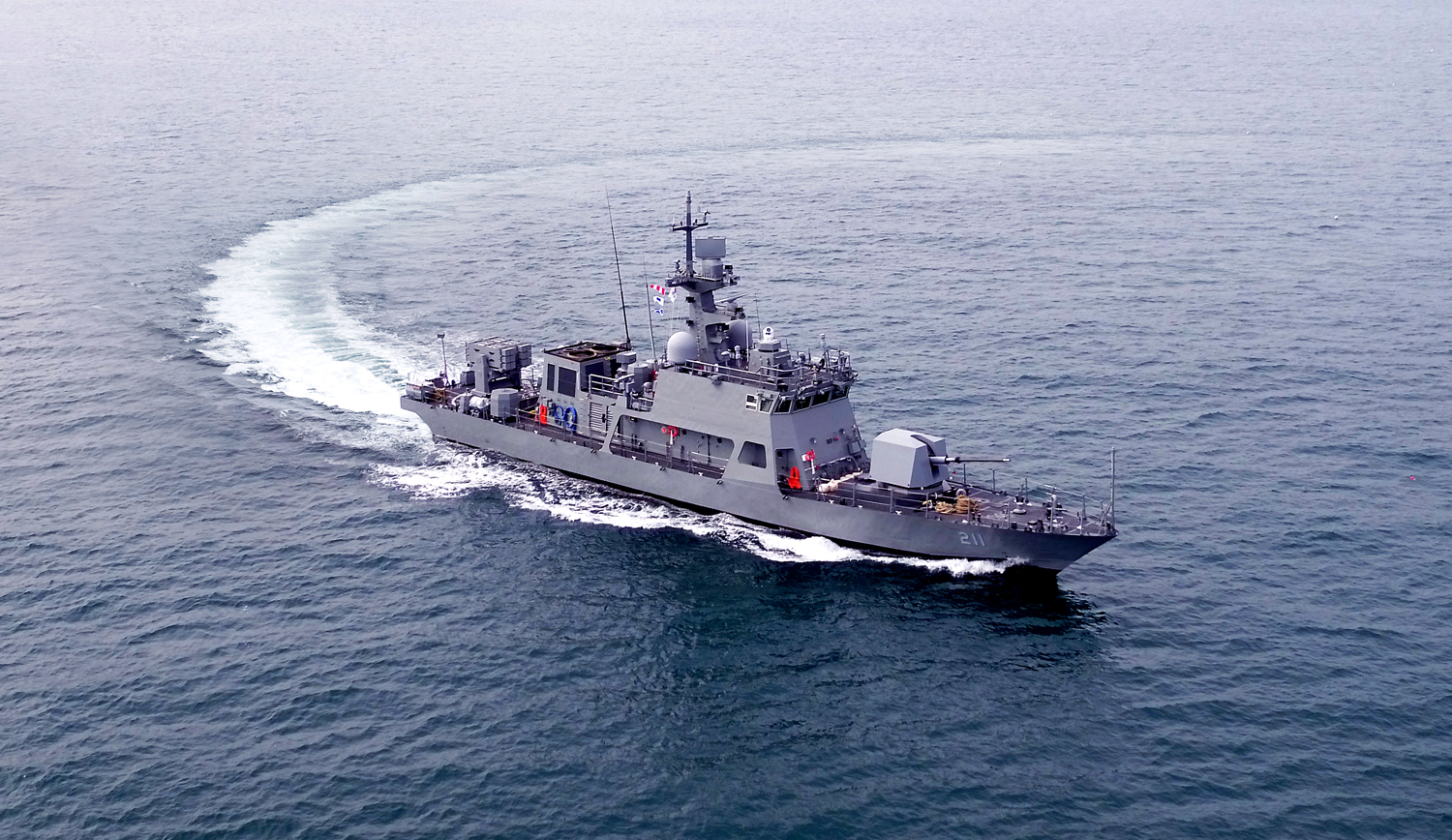 The latest contract, will bring the total number of vessels in the class (also referred to as the Chamsuri II-class) to 16.
All four units are scheduled to be delivered by December 2020.
PKX-B boats are replacing the aging Chamsuri-class vessels that were built for the navy in the 1970s.
Compared to their predecessors, which carried 40mm and 20mm guns, the modernized boats feature 130 mm guided rocket launchers, a 76mm gun and remote-controlled K-6 machine guns.
With a full displacement of close to 300 tons and water jet propulsion, the PKX-B can reach speeds of 40 knots.
A total of 18 units are expected to be procured, alongside 18 units of larger, 500-ton PKX-A variants.