US Navy's Los Angeles-class fast-attack submarine USS Olympia (SSN 717) arrived at Bremerton, Washington, on October 29 to start her inactivation and decommissioning process at Puget Sound Naval Shipyard.
The 35-year-old Olympia is starting the inactivation procedure after completing her final deployment in September this year.
The boat returned to Joint Base Pearl Harbor-Hickam on September 8, completing a trip around the world during seven months of operations.
Olympia currently holds Cmdr. Richard O'Kane's lucky cribbage board. In 1943 onboard the Gato-class submarine USS Wahoo (SS 283), Wahoo's executive officer Cmdr. O'Kane was dealt the highest possible hand. That night, Wahoo sank two Japanese freighters and the luck continued.
Olympia will turn the cribbage board over to the next oldest fast-attack submarine in the Pacific before they decommission.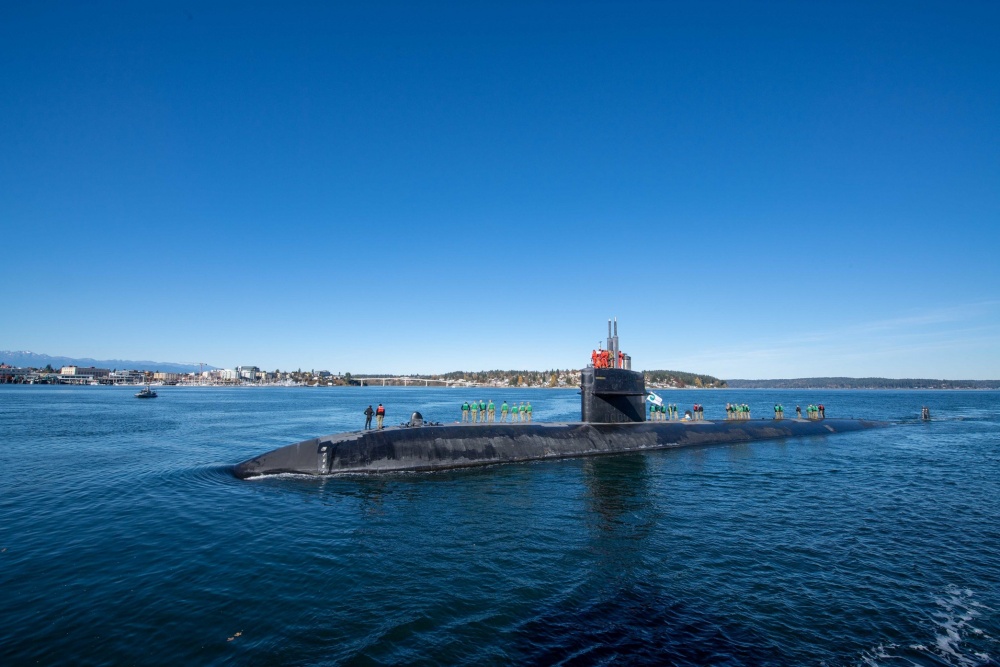 Olympia is the second Pearl Harbor-based Los Angeles-class submarine to arrive in Washington for decommissioning this month.
USS Louisville (SSN 724) arrived at Naval Base Kitsap-Bremerton to start her inactivation and decommissioning process on October 22, after departing Hawaii on October 7.
Los Angeles-class submarines make up the majority of the navy's fast-attack submarine force that is made up of three classes. As the Los Angeles-class reaches the end of their operational life, the navy is slowly decommissioning the submarines to make room for the next generation of submarines, the Virginia-class.