USS Ronald Reagan trains with JMSDF in Philippine Sea
US Navy ships assigned to the Ronald Reagan Carrier Strike Group trained with the Japan Maritime Self-Defense Force (JMSDF) Escort Division 12 in the Philippine Sea between October 24 and November 2.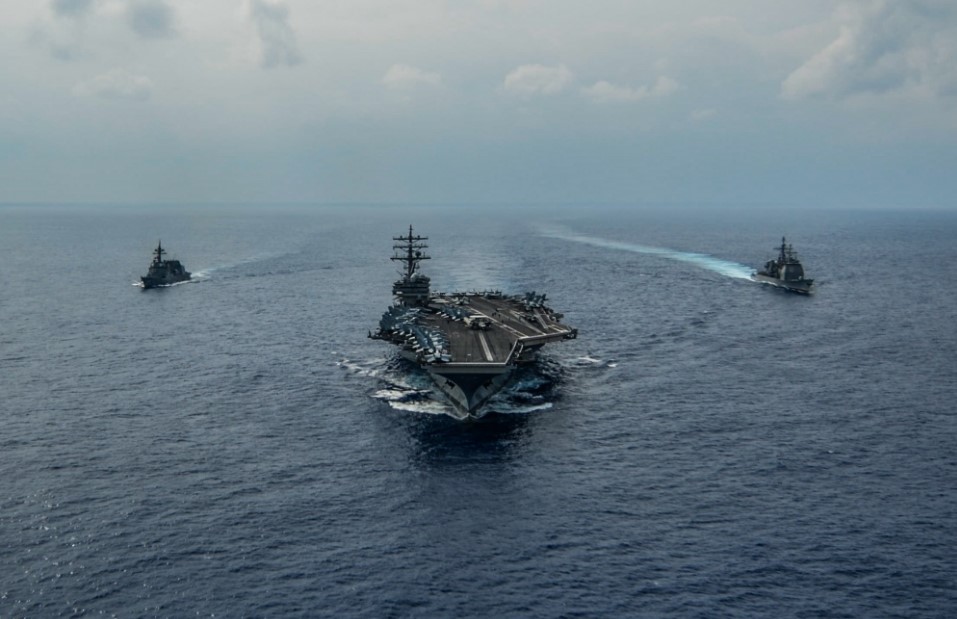 "Conducting bilateral exercises with the JMSDF enables both navies to continue to strengthen the unique and seamless integration of our forces," said Capt. Steve H. DeMoss, commander, Destroyer Squadron (DESRON) 15.
The bilateral exercise participants included Akizuki-class destroyer JS Fuyuzuki (DD 118), Ronald Reagan, the Ticonderoga-class guided-missile cruisers USS Antietam (CG 54) and USS Chancellorsville (CG 62).
US Navy and JMSDF watch standers coordinated maneuvering operations, and tactical battle exercises that enhanced the ability of both navies to respond to maritime threats.
Rear Adm. George M. Wikoff, commander, Task Force 70, and DeMoss, were hosted aboard the Akizuki-class destroyer JS Fuyuzuki (DD 118) by Cmdr. Shusuke Kitaguchi, Fuyuzuki's commanding officer, and Capt. Kimihiro Ichiyanagi, commander, Escort Division 12.
Ichiyanagi and several of his staff members embarked aboard the aircraft carrier USS Ronald Reagan (CVN 76), and stood operational watches with DESRON 15, integrated into the strike group's planning and operational staff.