Steel cut for first Saudi Navy MMSC combat ship
US shipbuilder Fincantieri Marinette Marine has started construction of the Royal Saudi Navy's first Multi-Mission Surface Combatant (MMSC) ship.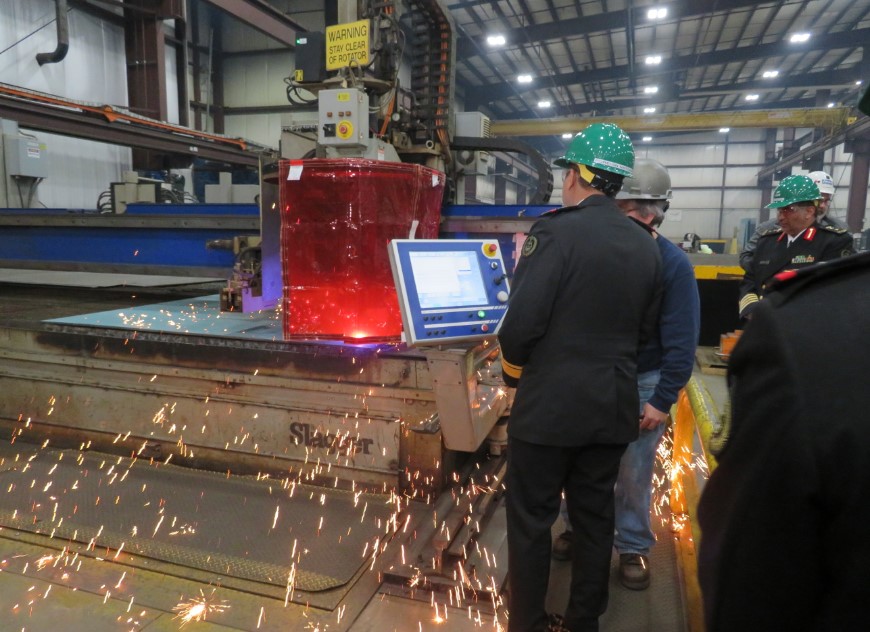 The "cut steel" ceremony took place on October 24.
Delivered by Lockheed Martin as prime contractor, the 4,000-metric-ton MMSCs were ordered in 2017 under a foreign military sales deal.
The program manager for the US Navy's International Small Combatants Program Office (PMS 525), Todd Tompkins, observed that "in this shipyard that has produced so many US Navy Freedom-variant littoral combat ships, the MMSC is the first ship based on an LCS variant to be built for a foreign partner." He added that "this event marks the culmination of years of collaboration between our countries."
The approved arms sale to the Kingdom of Saudi Arabia from 2017 included four MMSC ships that would include COMBATSS-21 combat management systems with five TRS-4D radars. Also included were eight MK-41 Vertical Launch Systems (VLS) (two eight-cell assemblies per ship for 16 cells per hull) and 532 tactical RIM-162 Evolved Sea Sparrow Missiles (ESSM).
Saudi Arabia also requested a possible sale of Harpoon launchers, MK-15 Mod 31 SeaRAM CIWS and MK-75 76mm OTO Melara Gun Systems.