Philippines' first Jose Rizal frigate starts trials
BRP Jose Rizal (FF150), the first of two multi-mission frigates built by South Korean shipbuilder Hyundai Heavy Industries for the Philippine Navy, has started sea trials.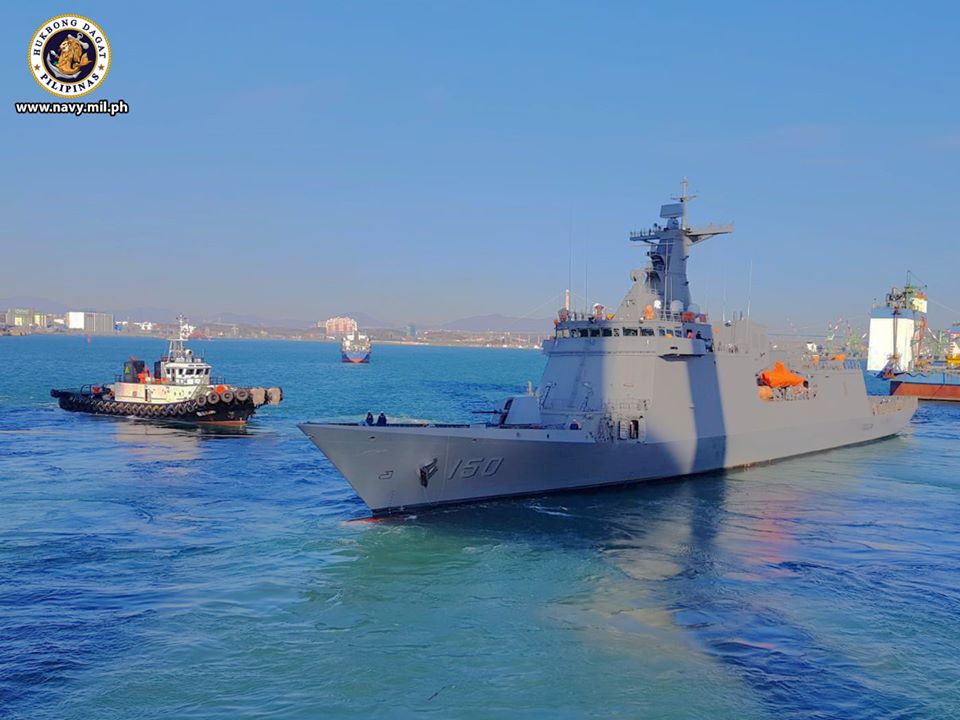 Over the next several days, a technical crew from the shipyard will be onboard as the ship sails in waters off Ulsan, Busan and Mokpo for systems and seaworthiness tests.
Representatives from Lloyd Registry will also witness the activity to ensure that the ship's construction has met the required standards.
BRP Jose Rizal is the first of two 2,600-ton units built under the Frigate Acquisition Project (FAP) after a contract was signed in 2016.
The 107-meter general-purpose ships will have a complement of 110 and will be capable of performing anti-air, anti-surface and anti-submarine warfare.
Jose Rizal is expected to be delivered to the Philippines in the second half of 2020 while the second ship in the class, BRP Antonio Luna, is scheduled for delivery in the first half of 2021.