Japan, US Navy conclude major bilateral drill ANNUALEX
The Japan Maritime Self-Defense Force (JMSDF) and US Navy assets from Commander, Task Force (CTF) 72, completed their largest bilateral exercise, ANNUALEX, in the Sea of Japan Nov. 21.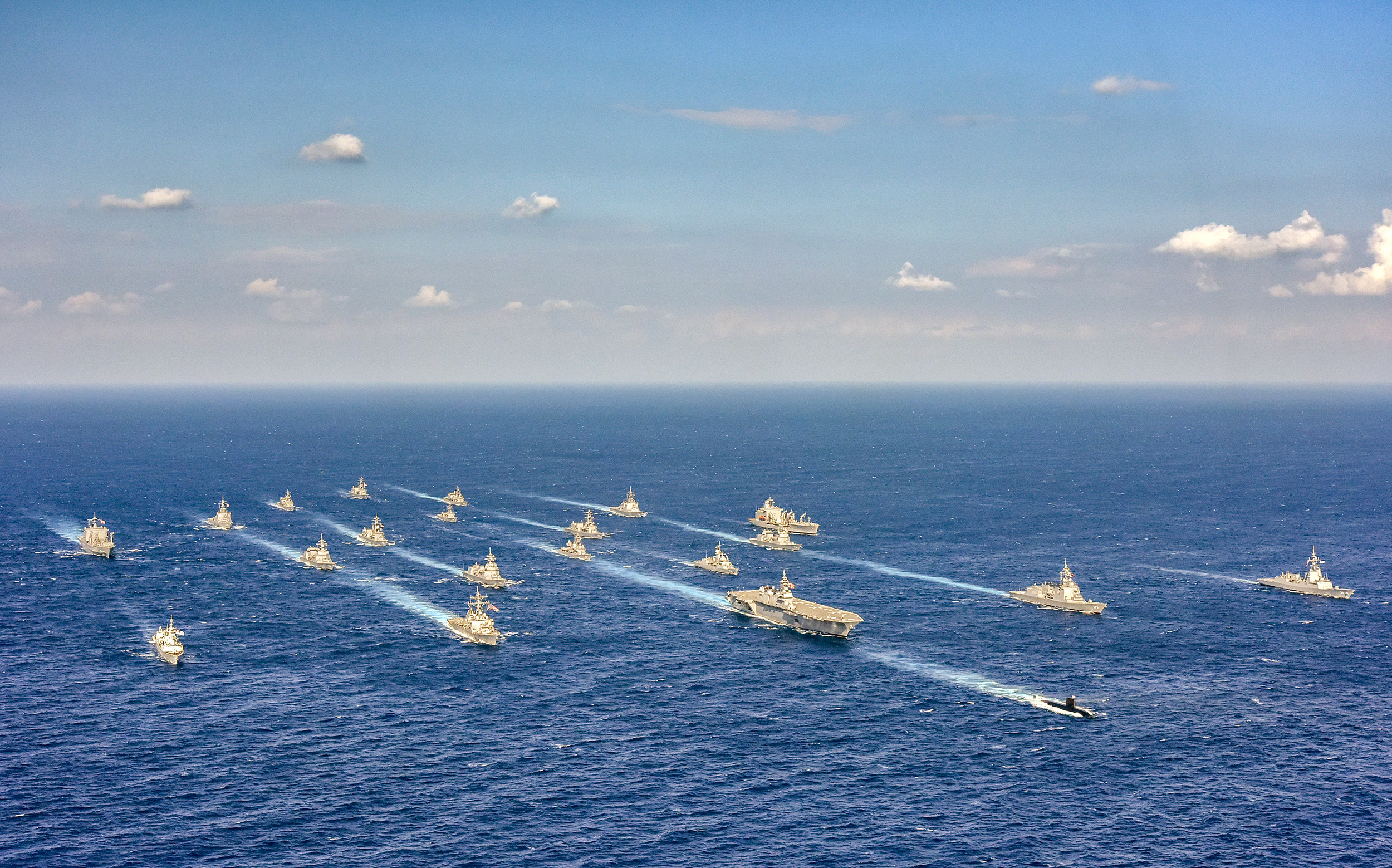 From CTF-72, the "Red Lancers" of Patrol Squadron (VP) 10 worked alongside the "World Famous Pelicans" of VP-45 during the yearly exercise, coordinating between the US Navy and the JMSDF in an effort to improve bilateral interoperability.
Other units involved in the exercise included the Royal Australian Navy and the Royal Canadian Navy. Combining units from four different countries created a unique opportunity to train and execute in the Sea of Japan. ANNUALEX was an impressive communications exercise that reinforced combined operations in the dynamic 7th Fleet Area of Responsibility (AOR).
CTF-72 participated in the Anti-Submarine Warfare (ASW) portion of the exercise, sending P-8A Poseidon aircraft to conduct over 15 ASW flights throughout the course of the event.
According to Lt. Jennifer Baatstad, tactical coordinator of Combat Air Crew (CAC) 9, "this event gave me the incredible opportunity to participate in a large scale naval exercise. I was able to showcase the interoperability capabilities of the P-8A Poseidon, while also continuing to strengthen relationships with our global partners in the region."
VP-10 conducted three different mission flights throughout the duration of the exercise. The "Red Lancers" were able to experience first-hand the unparalleled capabilities of multinational operations at sea and in the air.
"Being able to participate in ANNUALEX provided our crew with the valuable opportunity to strengthen the ability to coordinate with multiple different platforms," said Naval Aircrewman (Operator) 2nd Class Tyler Oldaker, member of CAC-9. "This afforded us the chance to exercise skills and tactics we normally are not able to experience."
Around 8,500 US Sailors, 13 ships, submarines and various shore-based aircraft participated in ANNUALEX.
"For CTF-72 and VP-45, ANNUALEX 19 provides another great opportunity to participate in high level exercises that build confidence with our maritime partners and reinforces those internationally recognized norms, rules, standards and practices of maritime law," said Commander Paul W. Nickell, Commanding Officer, VP-45. "The challenges in the INDO-PACOM Area of Responsibility require closer integration than ever before, and ANNUALEX optimally allows us to align our warfighting capabilities with our hosts here in Japan."