HMS Scott supports search for Chilean military plane
The Royal Navy's ocean survey vessel HMS Scott (H131) arrived several days ago to the south of Chile to assist in the search for debris from a missing Chilean military plane.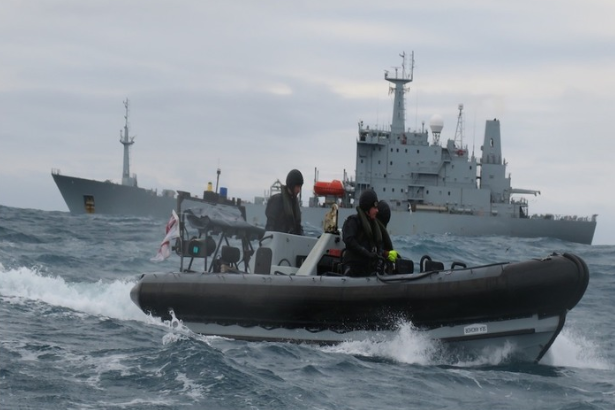 The plane, C-130 Hercules, crashed in the Drake Passage while en route to a Chilean military base in Antarctica on December 9. At the time of the accident, 38 people were on board the plane.
Search and rescue teams have so far found parts of the plane and human remains that have been sent to Punta Arenas for further investigation.
HMS Scott, which arrived in the search area on December 15, is providing support to the Chilean military in their response to the loss of the plane. It joined the Chilean Navy's amphibious dock landing ship CNS Sargento Aldea (LSDH).
Chilean scientific research ship Cabo de Hornos (AGS-61) is also participating in the deep sea search for the wreckage of Hercules.
British Forces' South Atlantic Islands, based in the Falklands Islands, have provided assistance to the search effort working with regional neighbors. They have provided a UK military liaison team, who had been working with an A400M, crewed with RAF personnel and air-to-surface spotters from the Grenadier Guards Support Company that had been on task since last week, and remain embedded in the Chilean Maritime Rescue Coordination Centre continuing to coordinate the UK maritime contribution including HMS Scott, according to the UK's defense ministry.
"What has happened to the Chilean C130 in the South Atlantic ocean … is a tragedy, and my deepest sympathies go out to the families of those involved and the people of Chile. HMS Scott stands ready to provide assistance to the search and recovery effort," Commander James Baker, HMS SCOTT Commanding Officer, said.