Mexican Navy's POLA-class ARM Reformador aces sea trials
Mexican Navy's POLA-class ARM Reformador, the Mexican equivalent of Damen's SIGMA Frigate 10514, has completed sea trials, Dutch shipbuilding group Damen said.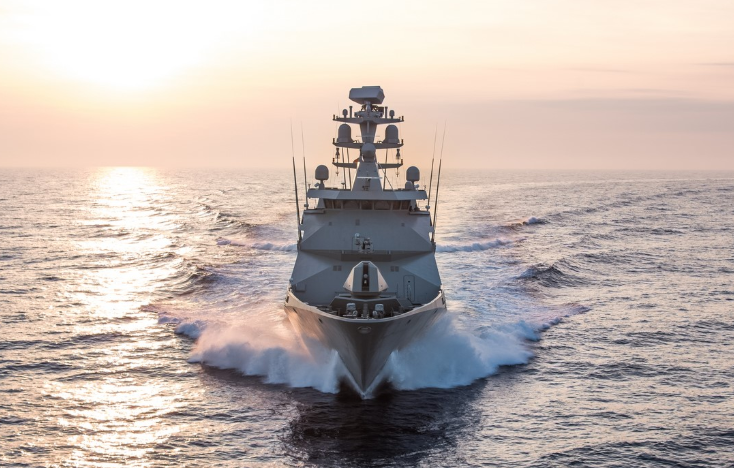 The program of sea trials included testing of platform and combat systems in addition to training of Mexican Navy crews.
Damen said that the completion of these sea trials indicates how the project as a whole is progressing: on budget and actually a few weeks ahead of the contracted schedule.
ARM Reformador started modular construction in August 2017 following a contract signing between Mexico and Dutch shipbuilder Damen. The OPV was built in six modules, two at Damen Schelde Naval Shipbuilding (DSNS) in Vlissingen, the Netherlands, and four in Mexico.
Reformador will carry Harpoon Block II anti-ship missiles, Rolling Airframe Missile (RAM) surface-to-air missiles, MK 54 Mod 0 lightweight torpedoes and an 8-cell MK56 VLS launcher along with Evolved Seasparrow Missiles (ESSM). The vessel will also be equipped with Indra's RIGEL electronic defense system which will provide simultaneous jamming and deception countermeasures for multiple active threats in addition to detecting and analyzing radar signals in the vessel's mission environment.
Damen has built up a strong relationship with the Mexican Navy over the last decade. This has resulted in the construction and delivery of more than ten naval vessels of various designs. Damen has also worked closely with yards like the ASTIMAR 20 naval shipyard in Salina Cruz, Mexico, where the ARM Reformador has been built.
"This project is having a very positive impact on the local economy. More than 70% of the labour is being realised in Mexico – creating jobs and enabling local companies to develop their skills," notes Horacio Delgado, Damen's commercial manager for Mexico. "Thanks to our excellent cooperation with the Mexican Navy, we are ensuring that this vessel is being built in Mexico, by Mexicans, and for Mexicans."