Russian Navy's Gremyaschiy corvette completes sea trials
The Russian Navy's Project 20385 Gremyashchiy corvette has completed sea trials in the Barents Sea.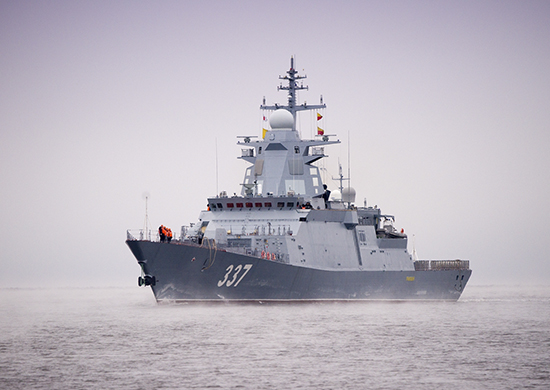 "In the White Sea, the ship fired Kalibr and Onyx cruise missiles at shore and sea targets. In the Barents Sea, it fired A-190 and AK-630 artillery systems at mock air targets, and torpedo fire at underwater and surface targets using new naval weapons," the country's Ministry of Defense said.
"The last element of the test was the practice of towing the ship, which the corvette conducted together with the tug SB-523 last week."
Built at Severnaya Verf in St. Petersburg, the corvette was undergoing tests in the Northern Fleet since November 13, 2019. Currently, it is located in the main base of the Northern Fleet – Severomorsk.
Project 20385 corvettes displace 2,200 tonnes and measure 104 meters in length.
They are equipped with Kalibr-NK cruise missiles, the Redut air defense system and the small-size anti-submarine torpedo system Paket. The corvettes also feature a hangar and flight deck for the Ka-27 naval helicopter.
Project 20385 corvettes are expected to be the first Pacific Fleet ships outfitted with Kalibr cruise missiles. A total of eight units are planned for construction.
The first corvette, Gremyashchiy, is scheduled to be commissioned this year and the second unit, Provornyy, is expected to be delivered to the navy in 2022.