German Naval Yards files complaint against Germany's MKS 180 decision
Kiel-based shipyard German Naval Yards (GNYK) has challenged the decision of Germany's Federal Ministry of Defence to award the MKS 180 multi-purpose combat ship to Damen.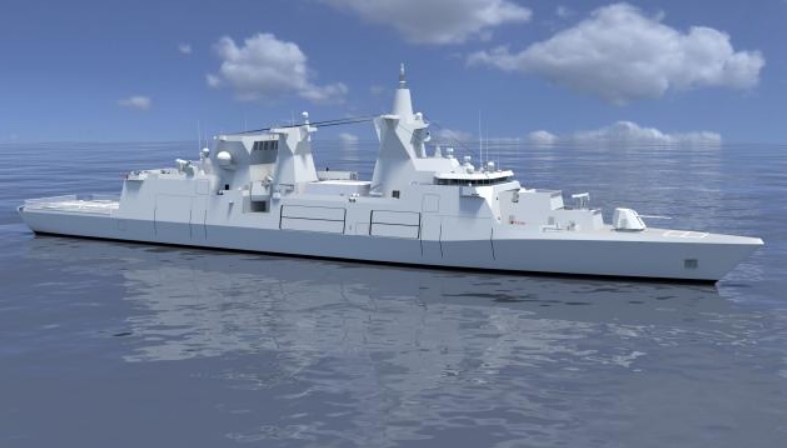 A formal complaint was sent to the responsible Federal Office for Equipment, Information Technology and Utilization of the German Armed Forces (BAAINBw) on January 24, 2020.
"The company would definitely file an application for review with the Federal Public Procurement Chamber if the BAAINBw does not uphold the complaint," GNYK stated.
"If the Public Procurement Chamber does not grant the application for review, the company will next file an appeal with the Düsseldorf Higher Regional Court."
Earlier this month, Germany's defense ministry announced its decision to award the largest contract in the history of the German Navy to the Dutch shipyard Damen.
Roland M. Stein, the public procurement law expert entrusted by GNYK with the review proceedings, emphasized on Monday that the alleged reasons for the exclusion of his client could not be justified.
"German Naval Yards is to be excluded because the company is said to have failed to meet less than 0.15 percent of the requirements. We have thoroughly examined the alleged reasons – none justify exclusion from the proceedings."
"We have also demanded the exclusion of the Dutch shipyard Damen from the procedure," he added.
According to Stein, there were doubts as to whether Damen's bid was in line with key aspects of the tender. This concerns issues such as the drive system and other aspects – some of which are even safety related.
Under the program worth more than USD 5 billion, the navy plans to build at least four and up to six MKS 180 ships that would have a displacement of around 9,000 tons and a length of 155 meters. The core crew of the ships would be a complement of 110 while an additional 70 crew would be in charge of the mission modules.