Underwater 'eyes and ears' ordered for Royal Navy's Dreadnought submarines
BAE Systems Submarines, which is building four nuclear submarines for the Royal Navy, has awarded work worth around GBP 330 million (USD 426.4 million) to Thales UK.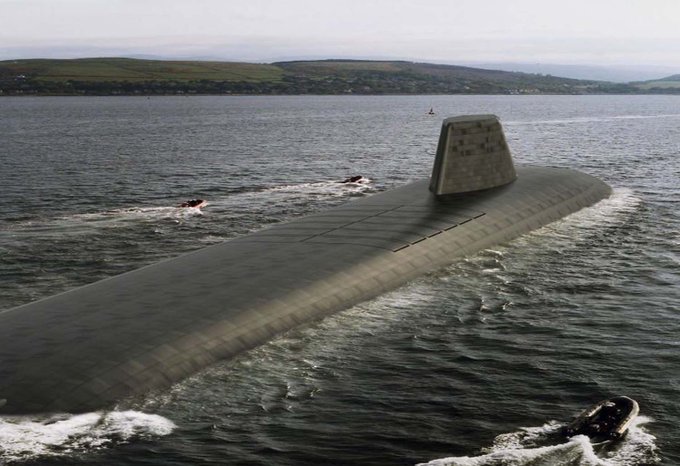 The outlay – part of a GBP 31 billion investment by Whitehall in the nation's ultimate weapon – will see the latest Sonar 2076 suite — which encompasses bow, flank and towed array systems and is used by Trafalgar and Astute-class boats — fitted to HM submarines Dreadnought, Valiant, Warspite and King George VI.
In addition, an updated version of the digital periscopes – now known as the 'Combat System Mast' – have been ordered.
"These next-generation sonars and sensors will ensure our nuclear deterrent retains a stealth and detection advantage over adversaries," Defence Minister Jeremy Quin said.
The Dreadnoughts will be equipped with second-generation optronic periscopes, combining electronic warfare technology with cameras.
The scopes will be fitted with many of the same features but inside a smaller, less obtrusive mast to make it even harder to locate the boat.
The sonar system will be developed at Thales' sites in Templecombe, Somerset, and Stockport.
The next-generation Dreadnought submarines will be the Royal Navy's most advanced submarines ever when they enter service from the early 2030s and will be vital in providing the UK's nuclear deterrent, as they replace the Vanguard-class of ballistic missile submarines.