Royal Australian Navy frigate interdicts 3 tons of narcotics
The Royal Australian Navy's (RAN) Anzac-class frigate HMAS Toowoomba (FFH 156) has interdicted over 3,000 kilograms of illegal narcotics including hashish and heroin in the Gulf of Aden.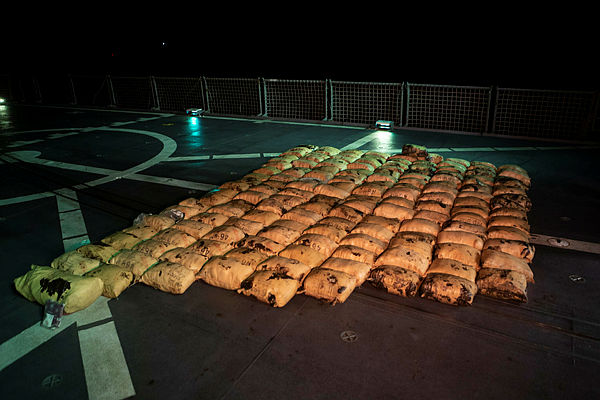 The frigate is deployed under Operation Manitou, Australia's contribution to support international efforts to promote security, stability and prosperity in the Middle East Region.
As informed, this is the first seizure by HMAS Toowoomba since arriving in the Middle East over a month ago.
The seizure of 150 parcels of illicit drugs took place on 19 March 2020 in support of the Combined Maritime Forces (CMF), a multinational taskforce of 33 nations committed to disrupting terrorist organisations and illegal activities in the maritime domain.
"Sailors used specialised search techniques and equipment to discover the drugs which were contained inside void spaces, and all of the narcotics were subsequently destroyed at sea," Commander Joint Task Force 633, Major General Susan Coyle said.
During her deployment, HMAS Toowoombais also working with international partners to monitor and deter destabilising activity and support the safe passage of commercial and civilian shipping under the International Maritime Security Construct.
This is the Royal Australian Navy's 68th deployment to the Middle East Region since 1990 and the sixth mission for HMAS Toowoomba.