COVID-19 response: US Navy to deploy large expeditionary medical unit from Florida
Apart from the two hospital ships sent to New York and Los Angeles, the US Navy is also deploying a large expeditionary medical unit from Jacksonville, Florida to fight the spread of COVID-19.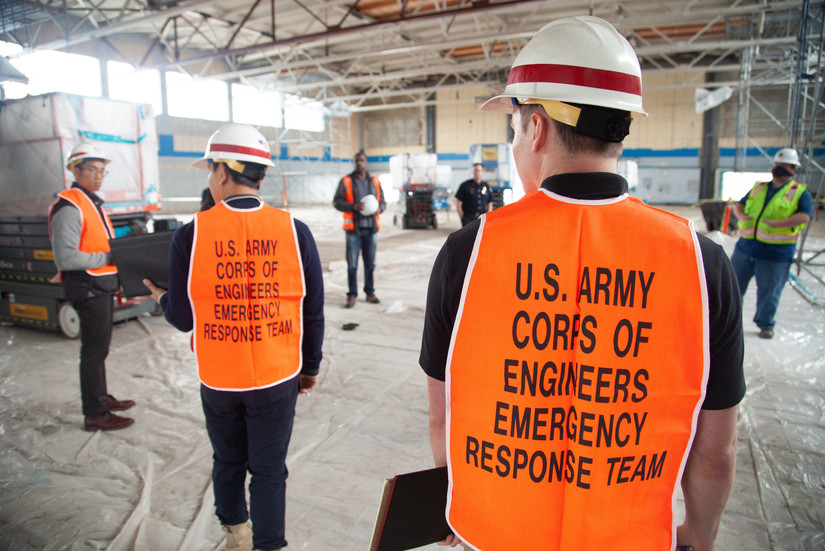 The unit will be split between Dallas-Fort Worth, Texas, and New Orleans to expand medical capability.
They will receive and treat non-COVID-19 patients, Air Force Gen. Terrence J. O'Shaughnessy informed at a briefing on April 1.
Three large Army field hospitals will be mobilized and deployed to support non-COVID-19 medical efforts in the Seattle area, and two in the New Jersey-New York City area, he said.
Some 5,600 Northcom personnel are currently involved in the response in a wide variety of ways, O'Shaughnessy said, adding that many more are ready to aid in the effort in support of state and local authorities.
Richardson noted that the Federal Emergency Management Agency is taking the lead on where medical assets are placed, and the Defense Department is fully integrated with the agency's efforts and response.
Also on April 1, the hospital ship USNS Comfort treated its first patients in support of the nation's COVID-19 response efforts.
While in New York, the ship is serving as a referral hospital for non-COVID-19 patients currently admitted to shore-based hospitals, providing a full spectrum of medical care to include general surgeries, critical care and ward care for adults. This allows local health professionals to focus on treating COVID-19 patients and for shore-based hospitals to use their Intensive Care Units and ventilators for those patients.
Comfort is a seagoing medical treatment facility that currently has more than 1,100 personnel embarked for the New York mission, including US Navy medical and support staff assembled from 22 commands, as well as over 70 civil service mariners.
Last week, another hospital ship, USNS Mercy arrived in Los Angeles with more than 800 medical professionals and over 70 civil service mariners onboard. The ship is also serving as a floating hospital for patients not infected with coronavirus that are currently admitted to shore-based hospitals.