US Navy exercises option for additional two Navajo-class ships
Gulf Island Fabrication has been awarded a contract for the construction of two additional Navajo-class towing, salvage and rescue ships (T-ATS) for the US Navy.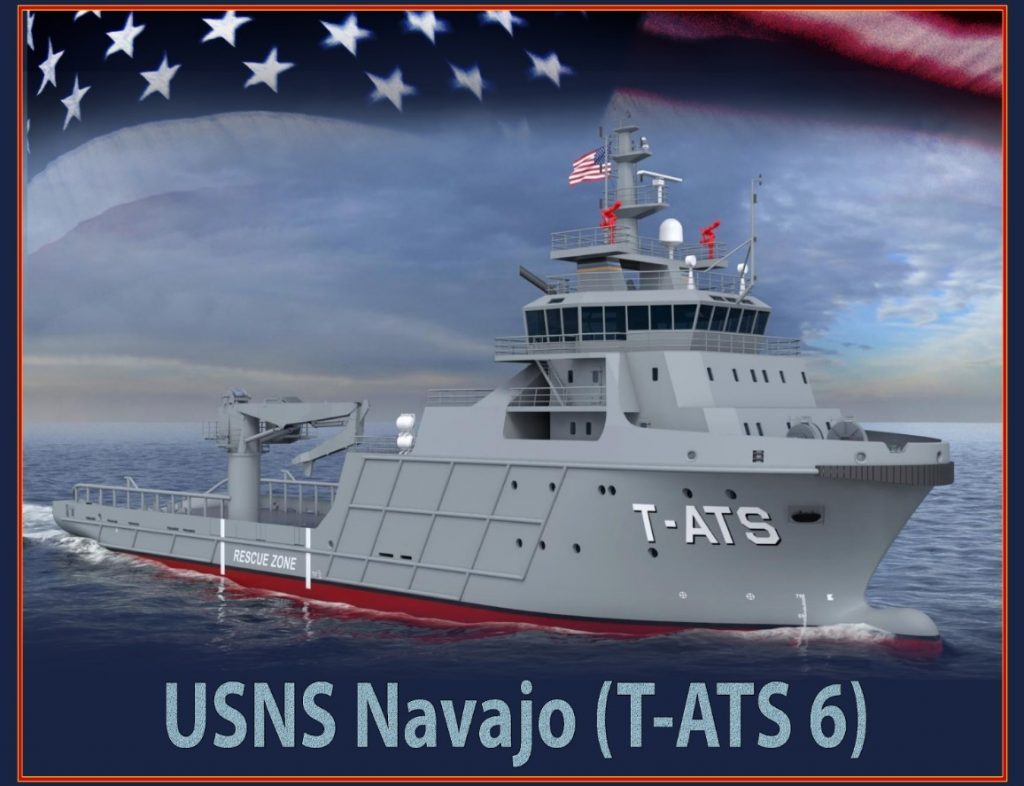 This represents the navy's execution of its fourth and fifth options for Gulf Island's construction of five T-ATS vessels that will be built in the company's facility in Houma, Louisiana.
The US Navy has remaining options for three additional vessels.
"We are honored that the navy has exercised the options for two additional vessels. This is great news for our employees in Houma, Louisiana as it will provide additional stability during these uncertain times," Richard Heo, Gulf Island's President and Chief Executive Officer, commented.
The Navajo-class will provide ocean-going tug, salvage, and rescue capabilities to support fleet operations. The current capabilities are provided by three T-ATF 166 and two T-ARS 50 class ships, which reach the end of their expected service lives starting in 2020.
Navajo-class ships will be capable of towing US Navy ships and will have 6,000 square feet of deck space for embarked systems. The platform will be 263 feet long, have a beam of 59 feet, and can carry a load of 1,796 tons.
---
Read more:
US Navy lays keel for first Navajo-class salvage and rescue ship
US Navy exercises option for two more Navajo-class ships under $128M contract