TKMS: Egyptian Navy takes delivery of third Type 209 submarine
German shipbuilder and submarine specialist thyssenkrupp Marine Systems has handed over S43, a third of four Type 209/1400 submarines, to the Navy of the Arab Republic of Egypt.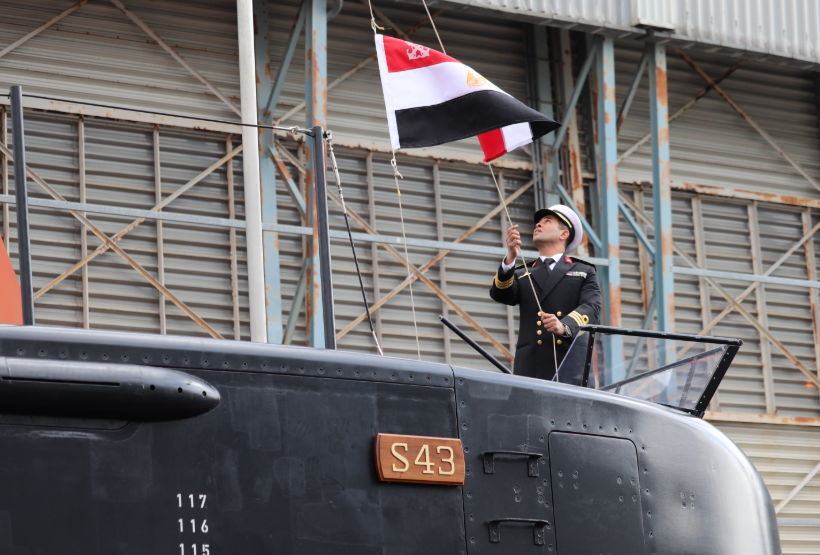 Following the very strict coronavirus prevention measures at the shipyard, the handover took place in Kiel on April 9 without a ceremony, amongst only the inner circle of project managers.
"Given the global corona pandemic, this handover marks a very special milestone for us. We are extremely proud of our employees, who completed the boat on time and in line with our comprehensive health protection measures," Rolf Wirtz, CEO of thyssenkrupp Marine Systems, said.
In a personal letter prior to the handover, Vice Admiral Ahmed Khaled Hassan Said, Chief of the Egyptian Navy, expressed his gratitude to thyssenkrupp employees for ensuring the delivery on schedule.
Egypt's Type 209 submarine measure approximately 62 meters in length, displace 1,450 tons and have a pressure hull diameter of 6.2 meters. They are crewed by a complement of 30.
The submarines of the HDW Class 209/1400 mod series are said to be "extremely reliable", can stay submerged for a long time, are fast, and are hard to locate thanks to their low signatures.
The first submarine, named S41, was handed over in December 2016 and the second, named S42, in August 2017. The program is planned to end with the delivery of the fourth unit in 2021.
The contract for the delivery of the first two 209/1400mod class submarines to the Arab Republic of Egypt was signed in 2011. In 2015, Egypt decided to take the option for two additional units of the most recent version of the class 209 "family".
---
Read more:
Third Egyptian Type 209 submarine S43 launched in Germany
Submarine builder thyssenkrupp to invest €250m in Kiel shipyard