US Navy: 7 crew members aboard USNS Mercy test positive for coronavirus
Seven medical treatment facility crewmembers on board the US Navy's hospital ship USNS Mercy (T-AH), which is currently docked in Los Angeles, have tested positive for COVID-19.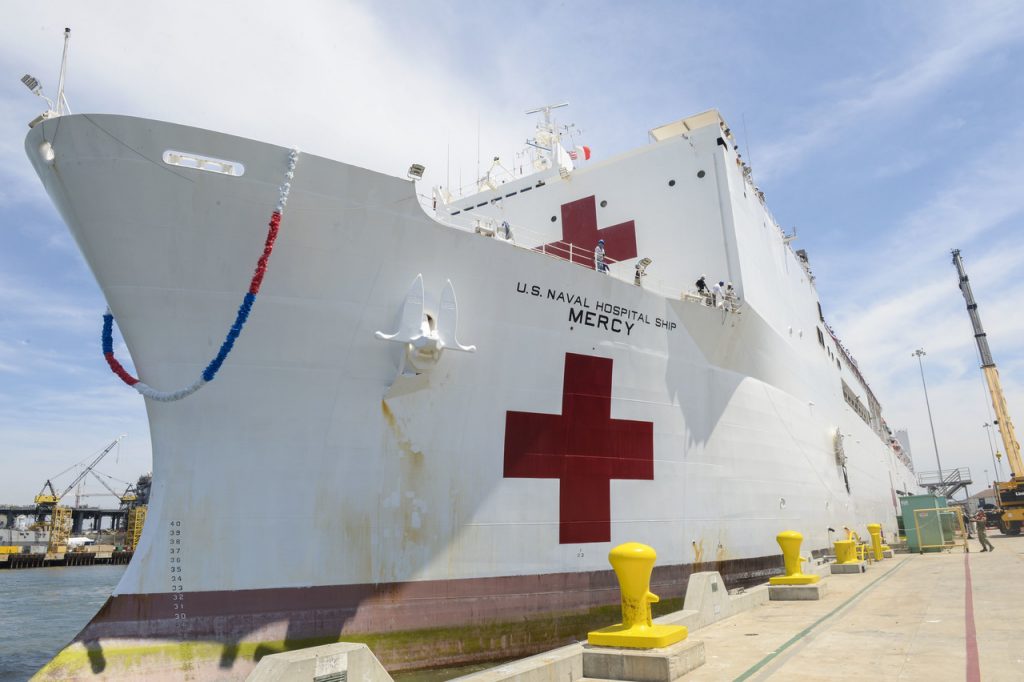 The infected crew members are currently isolated off the ship, navy officials said.
"All who were considered to have been in close contact with those crewmembers remain in quarantine off the ship and have tested negative for COVID-19 with the exception of one crewmember who was the fifth confirmed positive case," the navy informed.
"The ship is following protocols and taking every precaution to ensure the health and safety of all crewmembers and patients on board."
The hospital ship is currently berthed in Los Angeles in support of the US COVID-19 response efforts. It arrived there from Naval Station San Diego in late March to serve as a referral hospital for non-COVID-19 patients currently admitted to shore-based hospitals.
The recently detected COVID-19 cases on board the ship "will not affect the ability for Mercy to receive patients at this time", according to the navy.
Mercy's twin hospital vessel, USNS Comfort, is also part of the nation's response to the coronavirus pandemic in New York. The vessel is treating both non-COVID-19 and COVID-19 patients.