HII starts fabrication of US Navy's 1st Flight II LPD ship
Huntington Ingalls Industries' (HII) Ingalls Shipbuilding division recently started fabrication of the US Navy's newest San Antonio-class amphibious transport dock Harrisburg (LPD 30).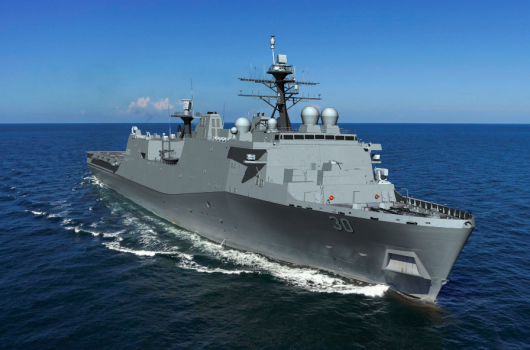 ---
The start of fabrication signifies that the first 100 tons of steel have been cut.
The ship will be the 14th in the San Antonio class and the first Flight II LPD.
"LPD 30 is the start of an exciting new era for the San Antonio class,"  Steve Sloan, Ingalls LPD program manager, commented.
"The start of fabrication for Harrisburg marks the beginning of the LPD Flight II program. Through learning structured around consistent production, we've been able to identify design and construction modifications to make future ships in the class more affordable while fulfilling Navy and Marine Corps requirements."
LPD 30 will be the second US Navy vessel named after the city of Harrisburg, Pennsylvania. The first was a troopship acquired by the Navy during World War I that served in commission from May 29, 1918, to September 25, 1919. That ship also served with the navy in the Spanish-American War under another name. In addition to being the capital of Pennsylvania, Harrisburg is home to a number of Department of Defense facilities including the Naval Support Activity, Mechanicsburg.
Ingalls has delivered 11 San Antonio-class ships to the US Navy and has three more under construction including LPD 30.
The 684-foot-long and 105-foot-wide San Antonio-class are used to embark and land Marines, their equipment and supplies ashore via air cushion or conventional landing craft and amphibious assault vehicles, augmented by helicopters or vertical takeoff and landing aircraft such as the MV-22 Osprey.
The ships support a Marine Air Ground Task Force across the spectrum of operations, conducting amphibious and expeditionary missions of sea control and power projection to humanitarian assistance and disaster relief missions throughout the first half of the 21st century.
---
Related:
US Navy awards HII $1.4B contract for first Flight II LPD ship construction
Fairbanks to deliver diesel engines for US Navy's first Flight II LPD