US, UK warships conduct maritime security ops in Barents Sea
Four US Navy ships and a Royal Navy frigate recently entered the Barents Sea, working together to conduct maritime security operations in the challenging environmental conditions above the Arctic Circle.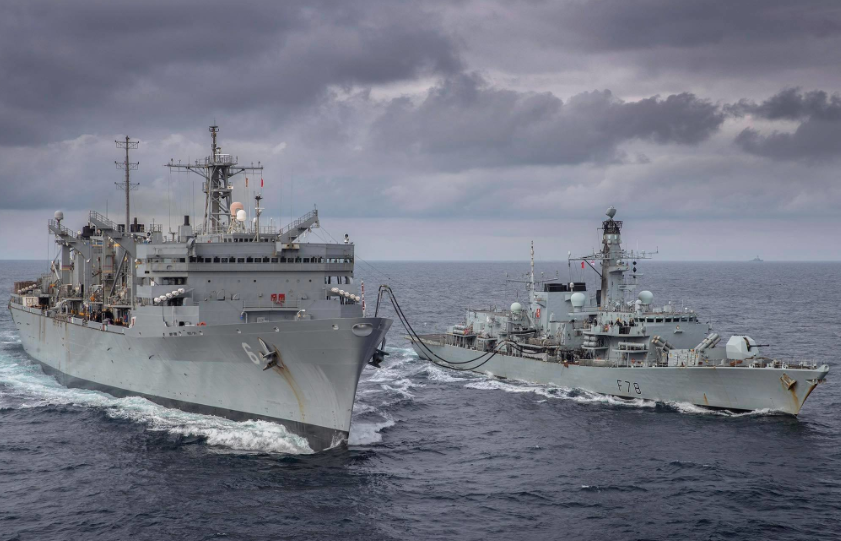 Three Arleigh Burke-class Aegis destroyers USS Donald Cook (DDG 75), USS Porter (DDG 78), USS Roosevelt (DDG 80) are supported by fast combat support ship USNS Supply (T-AOE 6) and joined by the Royal Navy's HMS Kent (F 78) to assert freedom of navigation and demonstrate seamless integration among allies.
U.S. Navy surface ships have not operated in the Barents since the mid-1980s.
British frigate is accompanied by her Merlin helicopter from 814 Naval Air Squadron. An American P8-A Poseidon maritime patrol aircraft and a US nuclear-powered submarine are also participating in the operations.
More than 1,200 military personnel from the two nations are involved.
"In these challenging times, it is more important than ever that we maintain our steady drumbeat of operations across the European theater, while taking prudent measures to protect the health of our force," Vice Adm. Lisa Franchetti, commander, U.S. 6th Fleet, said.
"We remain committed to promoting regional security and stability, while building trust and reinforcing a foundation of Arctic readiness."
"The challenges of working in this extreme environment should not be underestimated but HMS Kent's presence here continues to demonstrate the UK's commitment to the North Atlantic and high north," Commander Matt Sykes, the Commanding Officer of HMS Kent, said.
Porter, Donald Cook, and Kent recently completed a bilateral naval anti-submarine warfare (ASW) exercise in the Norwegian Sea. This exercise reinforced the combined training that the nations received last month while participating in the K's Submarine Command Course (SMCC).