US Navy destroyer, embarked USCG team seize illegal drugs in Caribbean
The US Navy's Arleigh Burke-class guided missile destroyer USS Lassen (DDG 82) with embarked US Coast Guard (USCG) Law Enforcement Detachment (LEDET) team recovered more than 3,500 pounds of marijuana on May 2.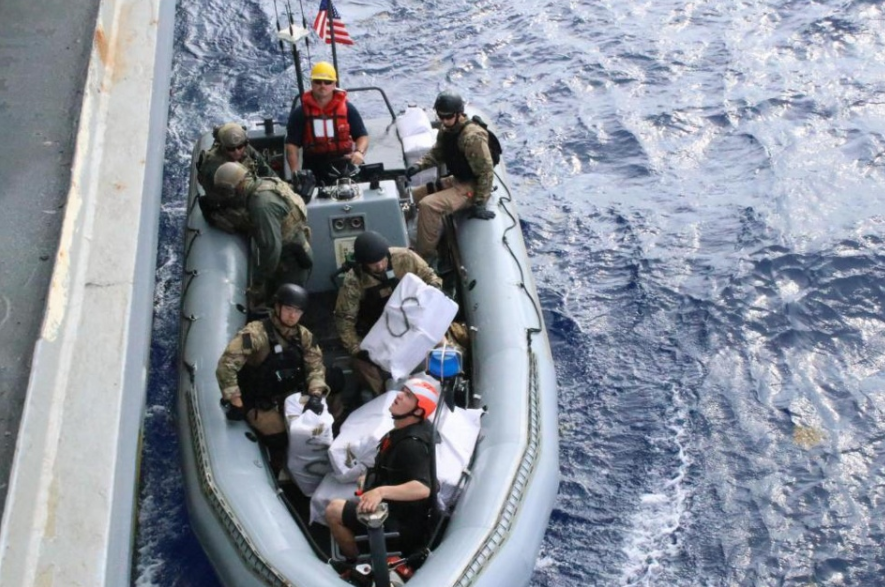 While on routine patrol approximately 15 miles northeast of Navassa Island, an embarked MH-60R Sea Hawk assigned to the "Proud Warriors" of Helicopter Maritime Strike Squadron (HSM) 72, Combat Element (CEL) 2 located a 35-foot go-fast vessel with three suspected drug smugglers aboard throwing packages overboard.
In a coordinated effort, the small boat crew from Lassen along with the LEDET were launched to the scene to further investigate.
Upon arriving on scene, the Lassen and the embarked LEDET recovered a total of 65 packages of marijuana, totaling more than 3,500 pounds.
USS Lassen is deployed to the U.S. Fourth Fleet area of operations supporting U.S. Southern Command and Joint Interagency Task Force South's enhanced counter drug operations mission in the Caribbean.
On April 1, U.S. Southern Command began enhanced counter-narcotics operations in the Western Hemisphere to disrupt the flow of drugs in support of Presidential National Security Objectives. Numerous U.S. agencies cooperated in the effort to combat transnational organized crime.
Navassa is an uninhabited island in the Caribbean Sea between Haiti and Jamaica administered by the U.S. Department of Interior.