Philippine Navy's first 2,600-ton frigate delivered, sets sail for the Philippines
In a sail-off ceremony that took place at Hyundai Heavy Industries (HHI) shipyard in Ulsan, South Korea, the Philippine Navy's new missile-capable warship set sail for Subic, the Philippines, on May 18, 2020.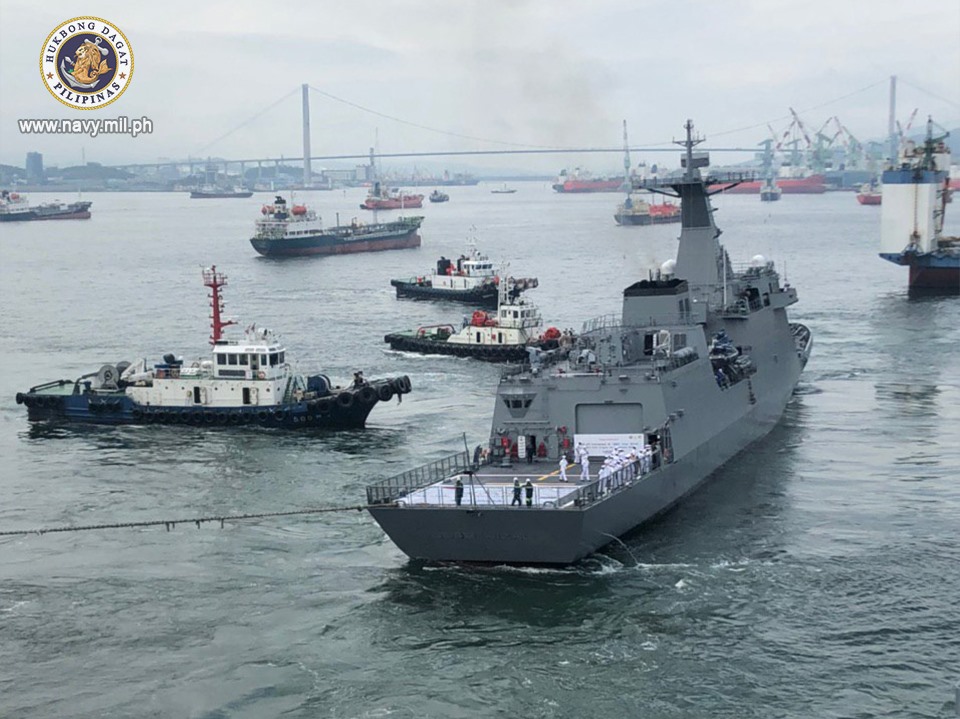 To be christened BRP Jose Rizal (FF150), the newbuild is the first of two 2,600-ton multi-mission frigates ordered by the Philippine Navy as part of the navy's two-unit Frigate Acquisition Project.
The new frigate is said to be the first in the Philippine Navy's fleet that can fire guided missiles and torpedoes.
The future BRP Jose Rizal was delivered four months earlier than planned. This was achieved despite difficulties and shortage of supplies associated with the coronavirus, Hyundai Heavy Industries said in a statement.
The sail-off for the departing ship was conducted through a simple ceremony attended by delegates from the Philippine Navy (PN), HHI's Special and Naval Shipbuilding Division and Hanwha Systems, while adhering to the South Korean government's measure to curb the spread of the coronavirus disease.
During the ceremony, representatives from HHI and Hanwha Systems also donated COVID-19 relief supplies for the PN which were received by Defense and Armed Forces Attaché to Republic of Korea, Capt. Armil M. Angeles.
With a maximum speed of 25 knots, the 107-meter general-purpose ships have a complement of 110.
Both of them are capable of engaging in the four dimensions of modern warfare, namely: Anti-Air Warfare (AAW), Anti-Surface Warfare (ASUW), Anti-Submarine Warfare (ASW) and Electronic Warfare (EW), and are fully equipped with surface to surface missiles (SSM), surface to air missile (SAM), and torpedoes. The primary gun is 76mm Super Rapid Gun while the secondary is a 30mm gun. It also has chaffs and decoys as defense against incoming missile.
BRP Jose Rizal was launched at HHI a year ago and its sister vessel, BRP Antonio Luna, in November 2019.
Naval Today Staff
---
Related:
Philippines' first Jose Rizal frigate starts trials