Injured crewman evacuated from Norwegian frigate off Ireland
On May 19, the Irish Coast Guard completed an evacuation of an ill sailor from a Norwegian frigate 109.6 nautical miles off the south coast of Ireland.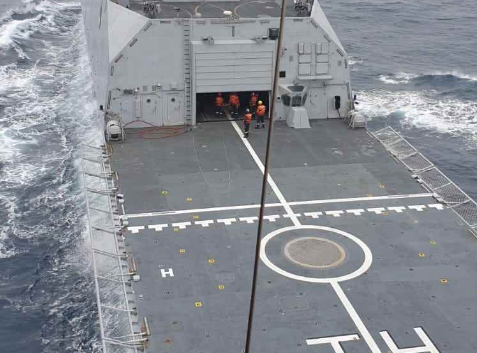 An image shared by the coast guard shows that the warship in question is HNoMS Thor Heyerdahl (F314), a Fridtjof Nansen-class frigate commissioned into the Royal Norwegian Navy in 2011.
Shannon-based Irish Coast Guard search and rescue helicopter R115 carried out the medevac some 300 kilometers southwest of Cork.
The ill man – with an undisclosed degree of injuries — was transported to a hospital in Cork.
Yesterday , the Irish Coast Guard evacuated an ill crewman from a Naval vessel 109 miles off the South Coast. This mission was coordinated by MRSC Valentia, IRCG Shannon Helicopter R115 carried out the Medevac with R117 providing a support Heli Role. pic.twitter.com/maGPf18BaU

— Irish Coast Guard (@IrishCoastGuard) May 20, 2020
Naval Today Staff