German Navy puts new Sea Lion helicopters into operation
On June 8, the German Navy started flight operations with the first new NATO Helicopter 90 Naval Transport Helicopter (NH90 NTH) 'Sea Lion'.
The three multipurpose helicopters are stationed at Naval Aviation Squadron 5 in Nordholz. On June 4, the navy officially took over the three Sea Lions that were built by Airbus Helicopters.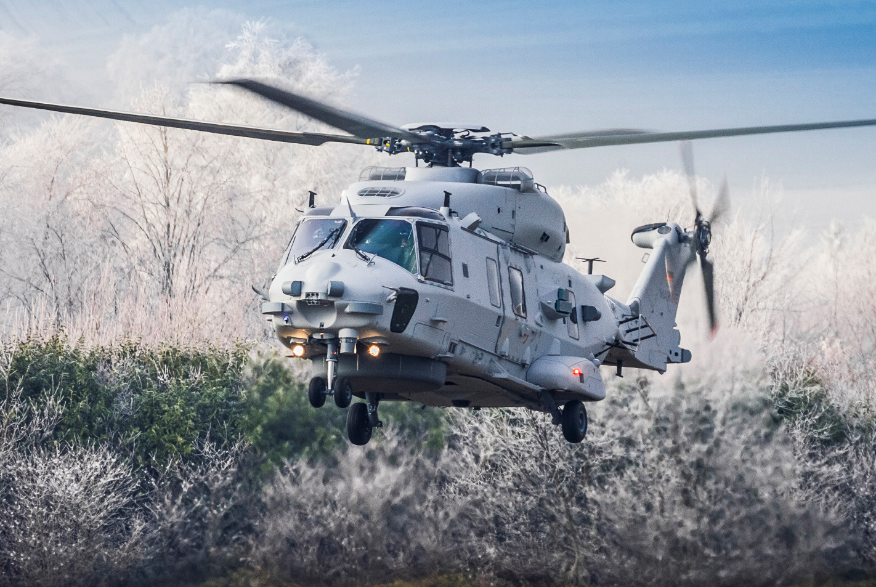 The units are expected to be fully operational in 2023 and replace the navy's aging fleet of Sea King helicopters.
In total, eighteen Sea Lions are ordered by the navy, with deliveries expected to be completed in 2022.
 NH90 Sea Lions will take on a wide range of roles including search and rescue (SAR), maritime reconnaissance, special forces as well as personnel and material transportation missions. In addition to its land-based use, the Sea Lion will also operate on Type 702 (Berlin class) combat support ships.
Thanks to its multi-role capability and growth capability, the Sea Lion will not only replace the German Navy's Sea King Mk41 fleet but significantly enhance its operational capabilities. The fly-by-wire flight controls of the NH90 Sea Lion reduce the crew's workload thanks to its high precision and ease of use, which particularly come to the fore in over-water hovering, even in poor weather conditions.