General Dynamics Electric Boat (GDEB) has been awarded a contract modification for the design completion, engineering work and design support efforts for the US Navy's Columbia class of ballistic missile submarines.
An option valued at $9.47 billion supporting the construction of the first two ships of the Columbia class is established as part of this modification.
Electric Boat is the prime contractor on the design and construction of 12-ship Columbia class, which will replace the aging Ohio class of ballistic missile submarines.
Early construction began in 2017 at the company's facility in Quonset Point, Rhode Island. Final assembly and test of the Columbia class will take place starting in 2024 at Electric Boat's shipyard in Groton. General Dynamics, the parent company of Electric Boat, is investing $1.8 billion in capital expenditures to construct and expand its facilities to support the construction of the Columbia class.
"The shipbuilders of Electric Boat recognize the responsibility and welcome the opportunity to deliver the Columbia class. Columbia is our nation's top strategic defense priority," Kevin Graney, General Dynamics Electric Boat president, commented.
"As we move toward full scale construction later this year, Columbia's design is more advanced than that of any previous submarine program. We stand ready to execute on this critical program and have made extensive preparations by hiring and training the next generation of skilled shipbuilders, expanding and modernizing our facilities and strengthening our supply base," he added.
Electric Boat begins next phase of expansion
Earlier this month, GDEB said it had signed a contract to begin the next phase of construction on a facility to support construction of the nation's new class of ballistic-missile submarines.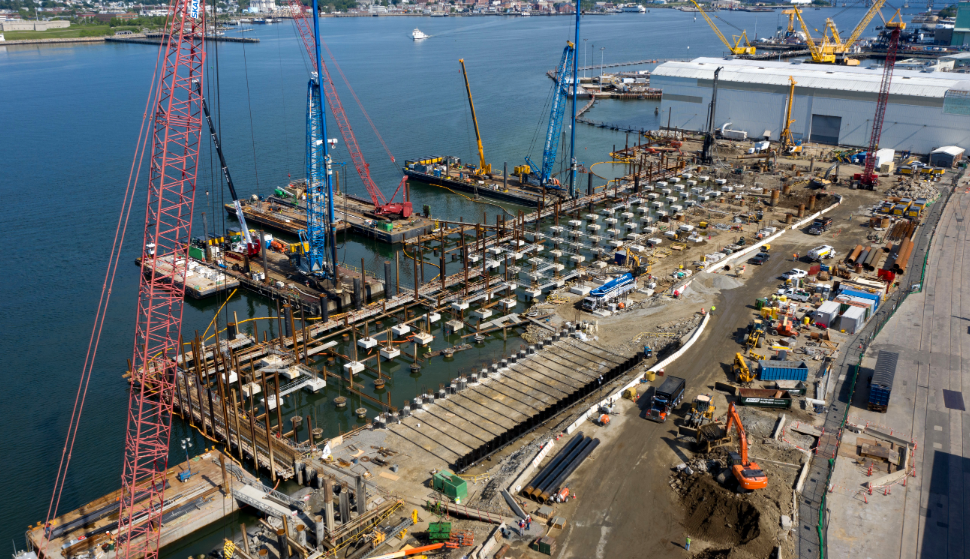 The company signed a $544 million contract with AECOM of Los Angeles, California, to complete the construction of the South Yard Assembly Building (SYAB), the centerpiece of the biggest facility expansion in 50 years at the company's Groton shipyard.
In September 2019, the company broke ground on the SYAB, a 200,000 square-foot building that will eventually be home to 1,400 skilled shipbuilders who will deliver the Columbia class to the US Navy.
Electric Boat is also expanding and modernizing other manufacturing spaces in Groton and building a floating dry dock.
Photo: General Dynamics Electric Boat