Shipbuilder Austal USA has delivered USS Oakland (24), a new Independence-class littoral combat ship (LCS), to the US Navy, from the company's shipyard in Mobile, Alabama.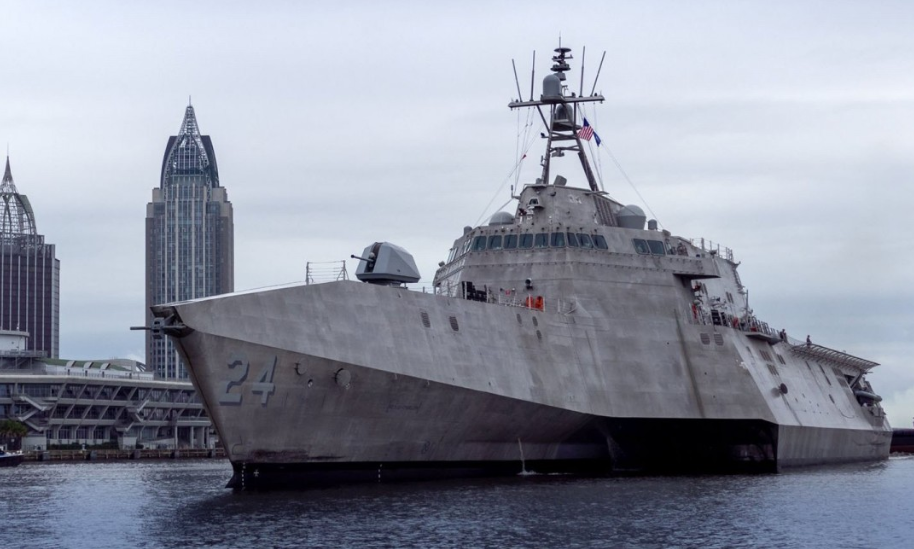 Launched almost a year ago, Oakland is the 22nd LCS and the 12th of the Independence-variant to join the fleet.
Its delivery marks the official transfer of the ship from the shipbuilder to the US Navy, bringing the service's inventory up to 300. It is the final milestone prior to its scheduled commissioning in early 2021.
The future USS Oakland is the third US Navy ship to honor the long history its namesake city has had with the navy. The first Oakland was commissioned in 1918 and used to transport cargo. In 1943, the second USS Oakland was commissioned. Though in service for less than seven years, she was key to many anti-aircraft missions in the Western Pacific—Marshall Islands, Pagan Island, Guam, Iwo Jima, Rota, Peleliu and Okinawa. After the war, Oakland performed two duty patrols off the coast of China before her decommissioning in 1949.
The Independence-class LCS is a fast, agile, focused-mission platform designed for operation in near-shore environments yet capable of open-ocean operation. It is designed to defeat asymmetric "anti-access" threats, such as mines, quiet diesel submarines and fast surface craft.
The 127-metre high-speed trimaran hull warship integrates new technology and capability to support current and future mission capability from deep water to the littorals.
Five LCSs are presently under various stages of construction at Austal USA's Mobile, Alabama shipyard — the future USS Mobile (LCS 26) is preparing for sea trials. Assembly is underway on the future USS Savannah (LCS 28) and USS Canberra (LCS 30), while modules for the future USS Santa Barbara (LCS 32) and USS Augusta (LCS 34) are under construction in the module manufacturing facility (MMF). The future USS Kingsville (LCS 36) and USS Pierre (LCS 38) are under contract.
Oakland is the second ship delivered by Austal USA to the US Navy in 2020, following the delivery of USS Kansas City (LCS) 22 in February.