US Navy's amphibious assault ship catches fire in San Diego
On July 12, 2020, a massive fire broke out aboard the US Navy's Wasp-class amphibious assault ship USS Bonhomme Richard (LHD 6) while it was moored pier side at Naval Base San Diego.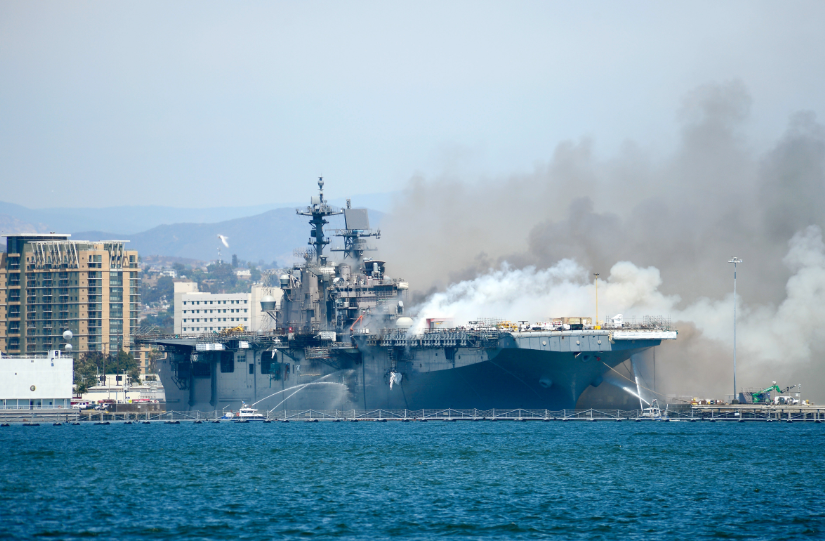 More than 20 people — Sailors and civilians — sustained non-life-threatening injuries and were sent to a local hospital.
The remainder of the crew is said to be accounted for.
Naval Base San Diego, the City of San Diego Fire Department, Harbor Police fire boats, and fire teams from other ships immediately launched firefighting efforts. The firefighters are continuing to battle the fire.
On July 13, aerial firefighting operations also commenced via helicopter water bucket with two helicopters from Helicopter Sea Combat Squadron THREE.
At the time of the incident, Bonhomme Richard was in San Diego for a regularly scheduled maintenance availability, with around 160 people on board.
Later on July 12, Arleigh Burke-class guided missile destroyers USS Fitzgerald (DDG 62) and USS Russell (DDG 59) shifted berths to a pier further away from the fire.