Eight-nation naval exercise concludes in Black Sea
Sea Breeze, a US and Ukraine co-hosted maritime exercise, successfully concluded in the Black Sea last week.
Sea Breeze, now in its 20th iteration, is an annual exercise held in the Black Sea off the coast of Ukraine, with ships, aircraft and personnel from Bulgaria, Georgia, Norway, Romania, Spain, Turkey, Ukraine and the United States participating.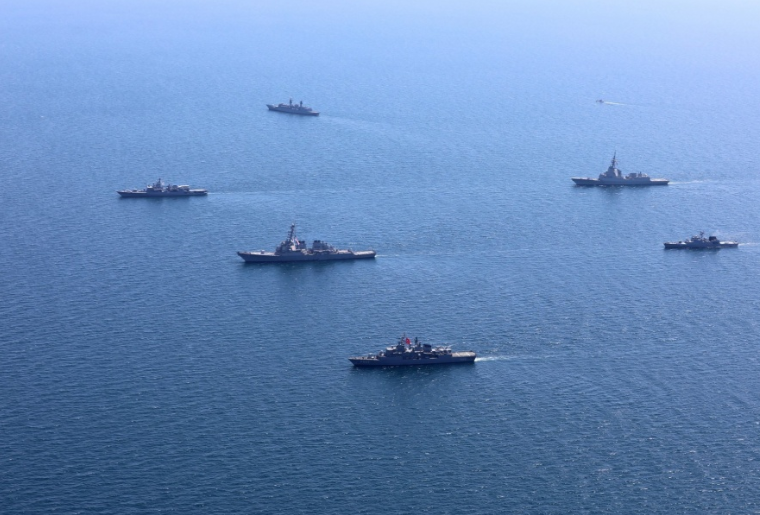 A total of 27 ships and 19 aircraft participated, working together toward the common goal of strengthening cohesion across the Black Sea region, and improving the capabilities of all participants. This was done while adhering to all protocols required to keep sailors healthy and safe.
"The success of Sea Breeze is even more remarkable if we consider the extraordinary circumstances derived from the COVID-19 pandemic,"  Rear Admiral Manuel Aguirre of the Spanish Navy, Commander of SNMG2, commented.
The exercise focused on multiple warfare areas including air defence, anti-submarine warfare, damage control, and search and rescue and involves more than 2,000 personnel.
It built on the foundation of previous iterations to provide unique training opportunities designed to enhance readiness, improve collaboration, and interoperability.
Sea Breeze 2020 took place exclusively at sea. This precaution allowed units to enhance multinational operational cooperation, while ensuring that crews remain healthy and ready to provide continuous regional security.
This is an annual exercise that began in 1997, bringing Black Sea nations together to train and operate with NATO members to build interoperability and increase capability.