Australia, Japan and the United States have conducted a trilateral passage in the Philippine Sea en route to participate in Exercise Rim of the Pacific (RIMPAC) in Hawaii.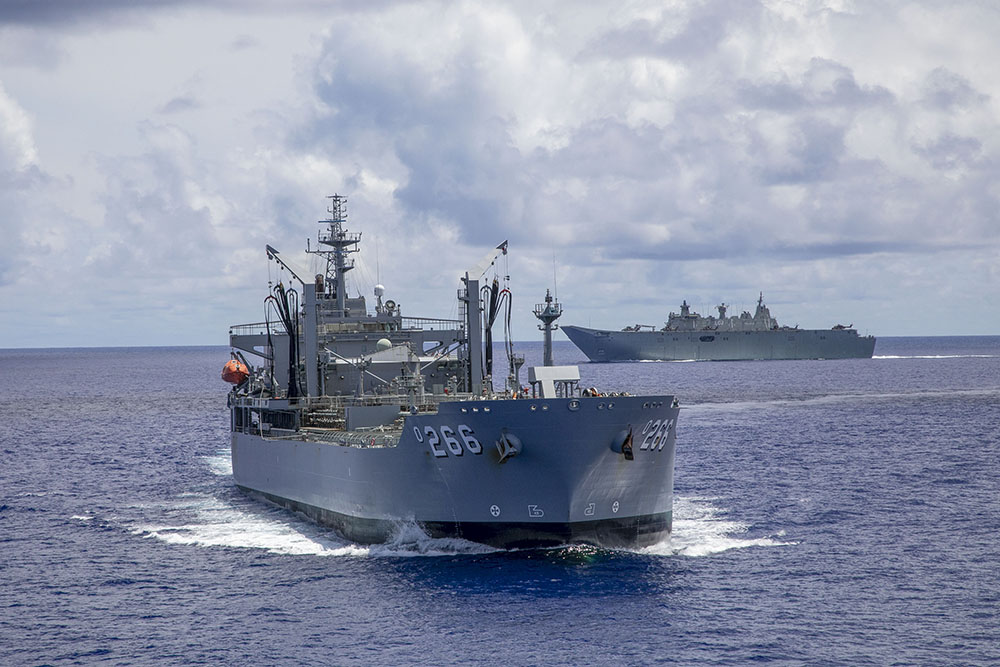 The Australian Defence Force Joint Task Group was joined in the Philippine Sea by the USS Ronald Reagan Carrier Strike Group, which includes the guided-missile cruiser USS Antietam and guided-missile destroyer USS Mustin, and Japan's Akizuki Class destroyer JS Teruzuki.
The three days of activities included replenishments at sea, aviation operations, maritime manoeuvres and communications drills.
Commander of the Australian Joint Task Group, Commodore Michael Harris, said the opportunity to work alongside Japan and the United States was invaluable.
"The combined activities between our navies demonstrates a high degree of interoperability and capability between Australia, Japan and the United States," Commodore Harris said.
"The relationships we've developed enable us to meet at sea and immediately operate at an advanced level. This highlights the enduring nature of our alliances with Japan and Australia," Captain Caldwell, Commanding Officer USS Antietam, said.
Captain Sakano Yusuke, Commander of Japan's Escort Division 4, said strengthening cooperation with the US Navy and Royal Australian Navy was vitally important for Japan and contributed to a free and open Indo-Pacific region.
"The experience in this exercise will give us tactical and operational advantages and make our friendships stronger, in addition to our regular joint exercises with both like-minded navies," Captain Sakano said.
HMA Ships Canberra, Hobart, Stuart, Arunta and Sirius left Darwin on July 5 to begin a regional deployment to South East Asia and Hawaii.
Photo: HMA Ships Canberra and Sirius sail in company in the Philippine Sea; Image credit Royal Australian Navy/LSIS Ernesto Sanchez