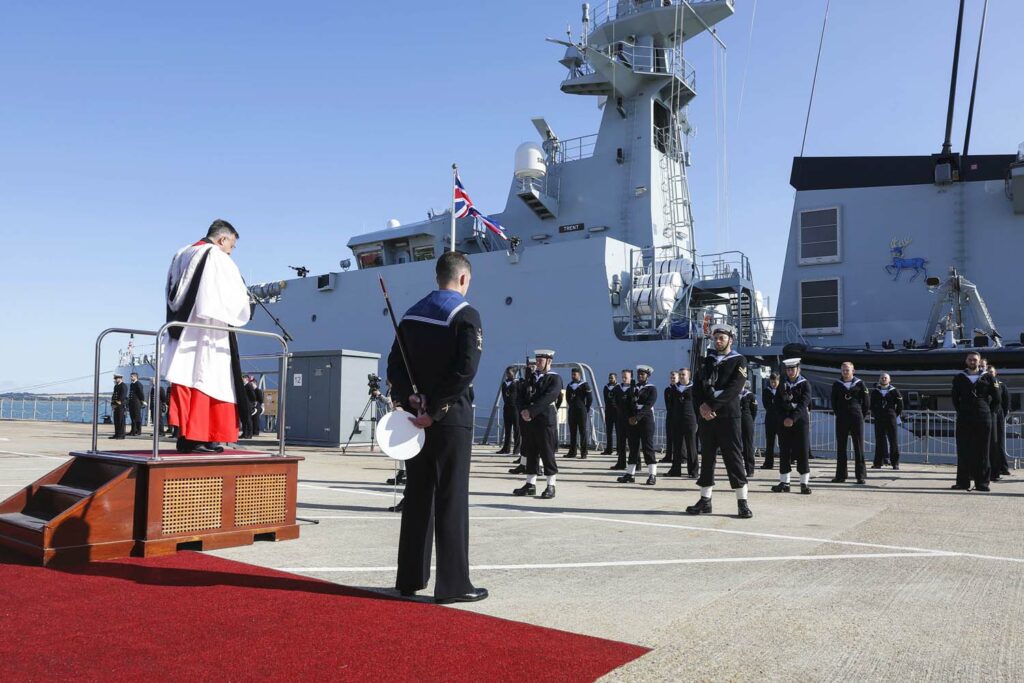 HMS Trent, the third of the Royal Navy's second-batch River-class offshore patrol vessels, has received her Commissioning Order in a ceremony at Portsmouth Naval Base before departing on her first operational deployment on Monday, August 3.
She has sailed for the Mediterranean to add her weight to NATO's ongoing maritime security operation there.
Sea Guardian deters international crime and terrorism and develops a picture of daily maritime activity by using a range of vessels and maritime patrol aircraft, all under the operational control of NATO's Maritime Command at Northwood in Middlesex.
HMS Trent was built on the Clyde by BAE Systems and delivered to the Royal Navy in December.
She hoisted the White Ensign immediately after arriving at her home base in Portsmouth and has since been through Operational Sea Training and a variety of workouts to prepare her for this deployment.
The new Rivers are designed for duties in home waters, safeguarding UK territory, intelligence gathering, and keeping an eye on fishing stocks as well as a reassuring presence and upholder of international laws and security.
Photo: Image courtesy Royal Navy