After leading Combined Maritime Forces' (CMF) Combined Task Force 152 (CTF 152) for six months, the Royal Jordanian Naval Force handed over command of the task force to the Saudi Border Guard on 31 August.
The Change of Command ceremony was attended by representatives from a number of CMF's 33 member nations, including the Commanders of the Bahrain Navy and Coast Guard. Spectators also watched the ceremony from afar using video link.
The ceremony was also the first CMF occasion attended by the new Commander of CMF, Vice Admiral Paparo, who took command two weeks ago. 
CTF 152 has been commanded by Jordan for the last twelve months, with Commander Omar Alodat relieving a fellow Royal Jordanian Naval Officer in February this year. This marks the third time that Jordan has led the Task Force since becoming a CMF member in 2008. 
Under CDR Alodat's command, and in spite of Covid-19 restrictions, CTF 152 operated seven joint patrols, four focused operations and a training exercise – all while maintaining daily patrol activity using a total of 15 different maritime forces during the period. In the headquarters CTF 152 continued to succeed, delivering training to over 50 students from six countries, further enabling CTF 152 and its partners to communicate securely across the region.
On assuming command of the Task Force, Captain Al Qahtani of the Saudi Border Guard said: "It's a great honor for me to stand here today to assume command of Combined Task Force 152."
"I can assure you that my team and I will continue the success of my predecessor to promote the free flow of legitimate commerce and provide maritime security and stability in the Arabian Gulf, and I would like to thank all our friends and partners here at the Combined Maritime Forces; we are very much looking forward to working with you all."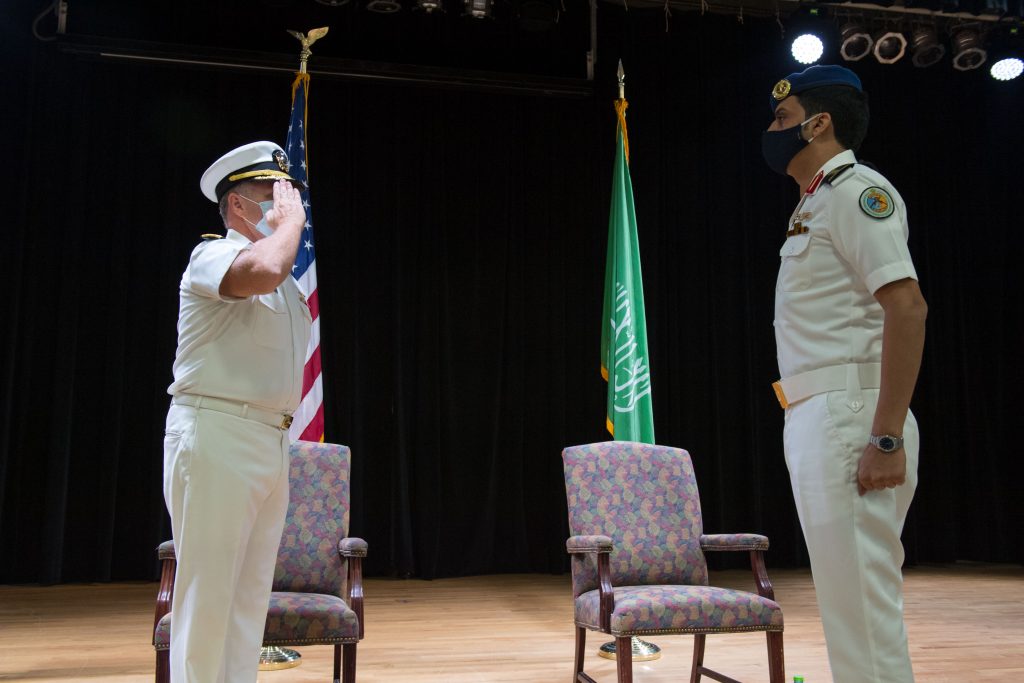 Established in March 2004, CTF 152 is one of three task forces operated by CMF. It enhances regional maritime cooperation focusing on illicit non-state actors in the Arabian Gulf, especially between Gulf Cooperation Council (GCC) nations.