Expressions of interest sought for Royal Navy's former minehunter HMS Atherstone
The UK's Defence Equipment Sales Authority (DESA) announced the potential sale of the Royal Navy's former Hunt-class mine countermeasures vessel HMS Atherstone (M38) in June this year.
DASA is now inviting expressions of interest from companies interested in being considered for receiving an Invitation to Tender (ITT) in respect of the proposed sale of the former HMS Atherstone for either further use or recycling.
The vessel is currently moored at HM Naval Base Portsmouth and will be offered for sale from there.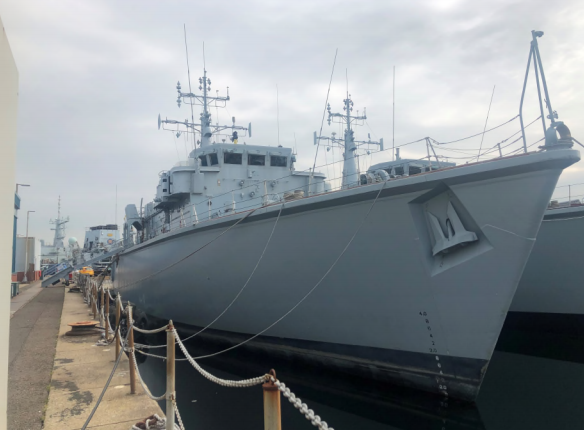 Launched in 1986 and commissioned in early 1987, the minehunter ceased service on December 31, 2017.
The ship had a close association with the town of Atherstone and was part of the 3rd Mine Countermeasures (MCM) Squadron based at Faslane in Scotland. Later, it became part of the 2nd MCM Squadron.
In late December 2015, HMS Atherstone returned to Portsmouth after more than three years of security operations in the Gulf. During its time in the Gulf, Atherstone worked on ensuring security and stability in the area that contains three of the world's six maritime chokepoints.
The vessel covered 51,220 nautical miles, conducted more than 8,630 hours of operational tasking and visited 12 countries across three continents.
Instead of undergoing the planned refit, the minehunter was decomissioned on December 14, 2017.