US Navy's new Virginia-class submarine christened at Newport News Shipbuilding
The US Navy has christened its newest fast-attack submarine, the USS Montana (SSN 794) at Huntington Ingalls Industries' Newport News Shipbuilding division.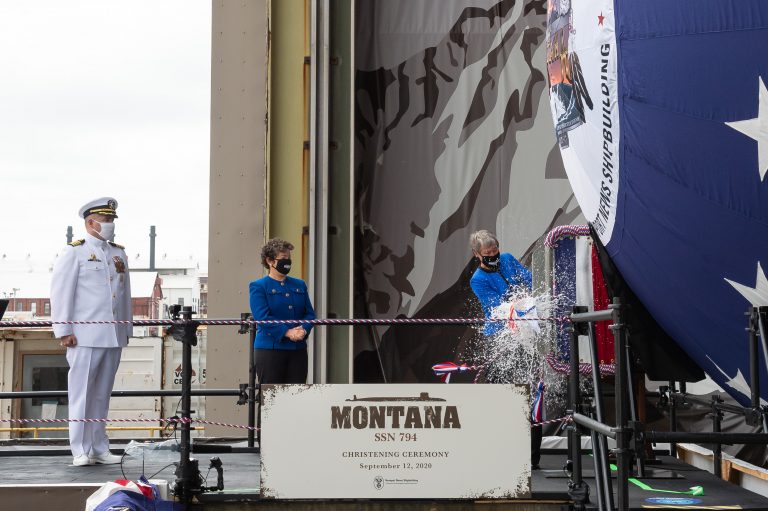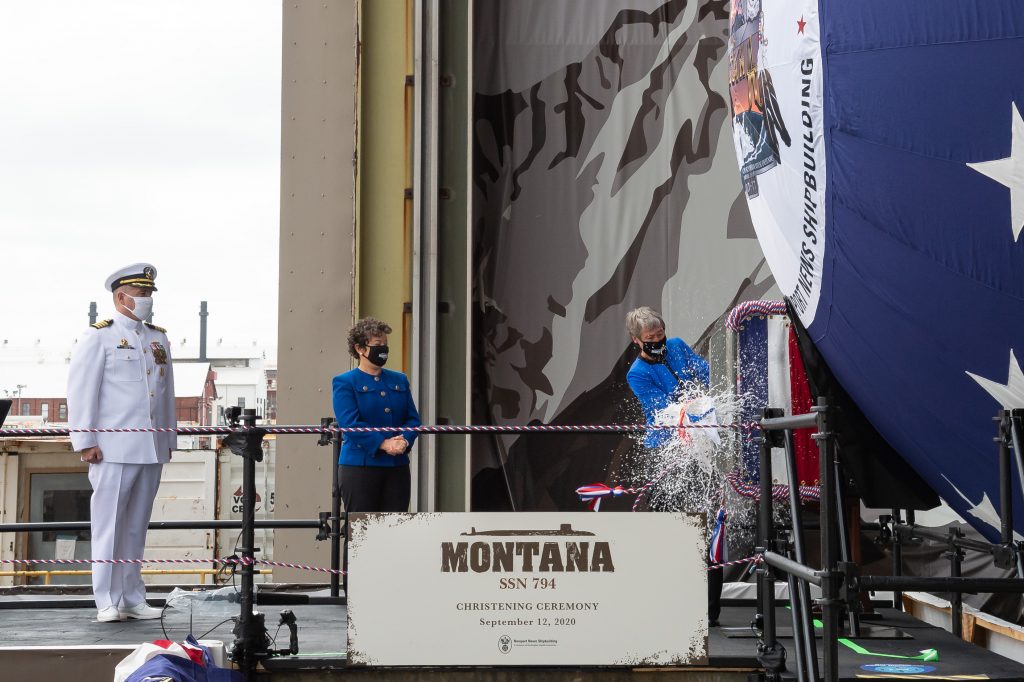 Due to COVID-19 restrictions on the size of public gatherings, the christening ceremony was hosted virtually at Newport News' Module Outfitting Facility on September 12.
Former Secretary of the Interior Sally Jewell, the ship's sponsor, smashed a bottle of sparkling wine across the bow to mark the christening of the submarine that honors the state of Montana.
"The future USS Montana will play an important role in the defense of our nation and maritime freedom," Gregory J. Slavonic, Under Secretary of the Navy (Acting) and the principal speaker, said.
"She stands as proof of what teamwork – from civilian to contractor to military – can accomplish. I am confident USS Montana and her crew will ensure our Navy remains safe and strong to proudly serve our nation's interest for decades to come."
PCU Montana is the second Navy warship bearing the state's name. The first USS Montana (ACR-13) was an armored cruiser built at Newport News Shipbuilding and launched in 1906. During the ceremony, a replica of the bell that sailed on the first Montana was rung. The bell will be formally presented to the crew at the ship's commissioning, and will be part of the submarine for its entire service life.
Construction of the current Montana began April 2015 under a teaming agreement with Electric Boat. Montana is the third of the ten Block IV Virginia class submarines. 
According to HII, the submarine achieved pressure hull complete earlier this year, and is about 85% complete. Montana is scheduled for delivery to the Navy in late 2021.