USCG cutter arrives in Japan after catching fire
On 22 September, the US Coast Guard cutter Waesche (WMSL 751) arrived at Yokosuka, Japan, after combatting a shipboard engineering fire on 20 September during a scheduled deployment to the U.S. 7th Fleet's area of operations.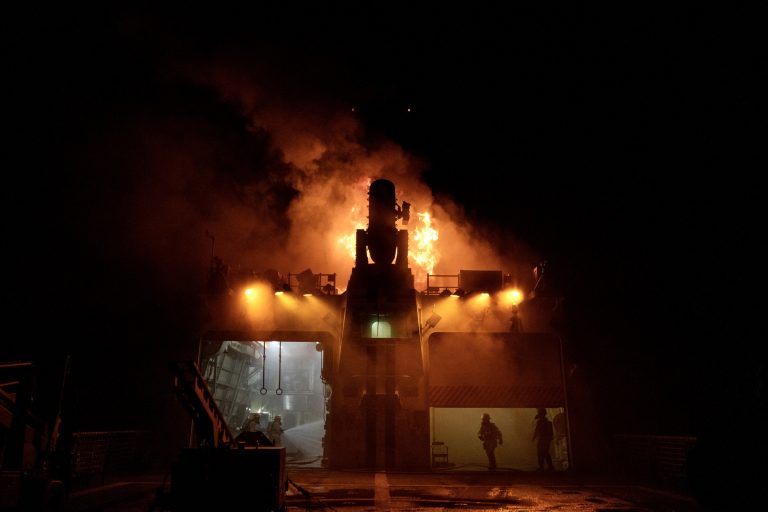 Black smoke was reported at 5:18 p.m. (local time) Sunday, and investigations revealed fires in the exhaust stack and nearby spaces, according to the USCG.
After 90 minutes of firefighting, the fires were confirmed extinguished.
Five crew members reported minor injuries sustained during firefighting efforts and were treated by the onboard medical team.
The extent of the damages and cause of the fire are currently under investigation. While at Fleet Forces Yokosuka, the cutter will undergo further inspection and potentially repairs, the USCG added.
The cutter is under the tactical control of U.S. 7th Fleet as part of routine presence operations in support of the United States' commitment to a free and open Indo-Pacific.
Waesche is the USCG's second 418-foot Legend-class national security cutter and one of four homeported in Alameda. National security cutters have a crew of more than 150 and are among the largest and most technologically sophisticated vessels in the coast guard's fleet.