Indian Coast Guard's newest FPV commissioned in Kolkata
The Indian Coast Guard has commissioned ICGS Kanaklata Barua (226), its newest Flight II Rajshree-class fast patrol vessel (FPV).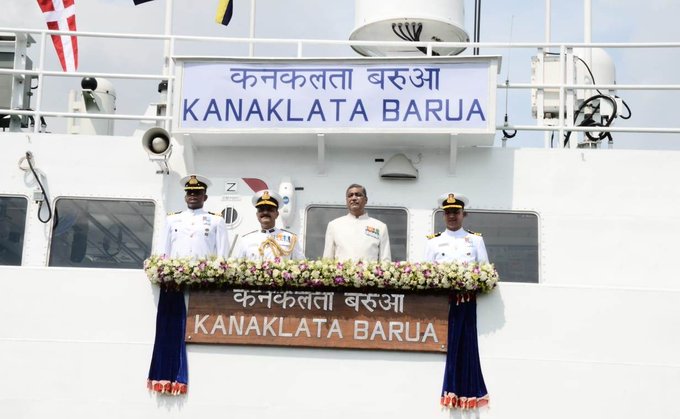 The commissioning ceremony for the medium-range surface vessel was held via video conferencing on 30 September.
Kanaklata Barua is the final in a series of five FPV newbuilds built by local shipbuilder Garden Reach Shipbuilders & Engineers (GRSE) within the national "Make in India" strategy. It was delivered to the coast guard on 9 June.
Featuring a length of about 50 metres and a width of 7.5 metres, the FPVs belonging to this class have a displacement of 308 tonnes, according to GRSE.
"These powerful, fuel-efficient platforms are designed to perform multipurpose operations like patrolling, anti-smuggling, anti-poaching and rescue operations," a GRSE official said.
The vessels are designed for a maximum speed of 34 knots with an endurance of more than 1,500 nautical miles. Each unit is equipped with three main engines.
The commissioning held on 30 September coincided with the appointment of Krishnaswamy Natarajan as the 23rd Director General of the Indian Coast Guard.