Full UK Carrier Strike Group assembles for 1st time
Several days ago, the Royal Navy's new Carrier Strike Group assembled for the first time to carry out training in the North Sea.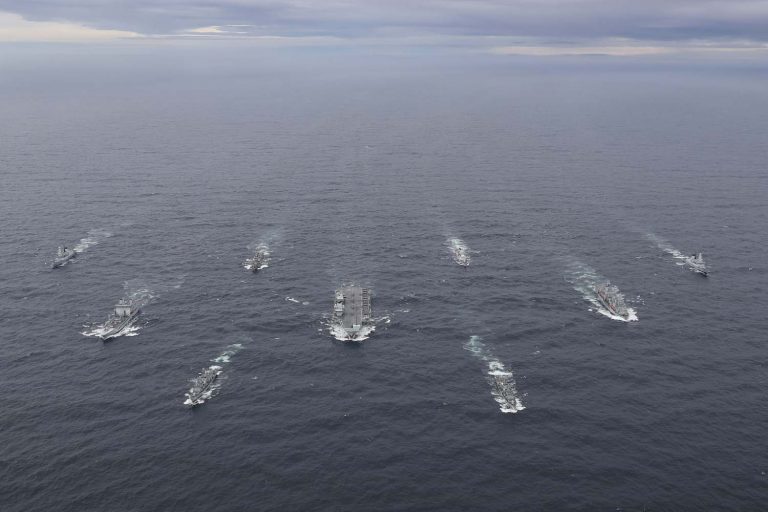 Aircraft carrier HMS Queen Elizabeth — the largest ship ever built for the Royal Navy — is at the centre of the group which is the start of joint carrier operations between the navy and its NATO allies.
Nine ships, 15 fighter jets, 11 helicopters and 3,000 personnel from the UK, US and the Netherlands are now carrying out exercises in the North Sea.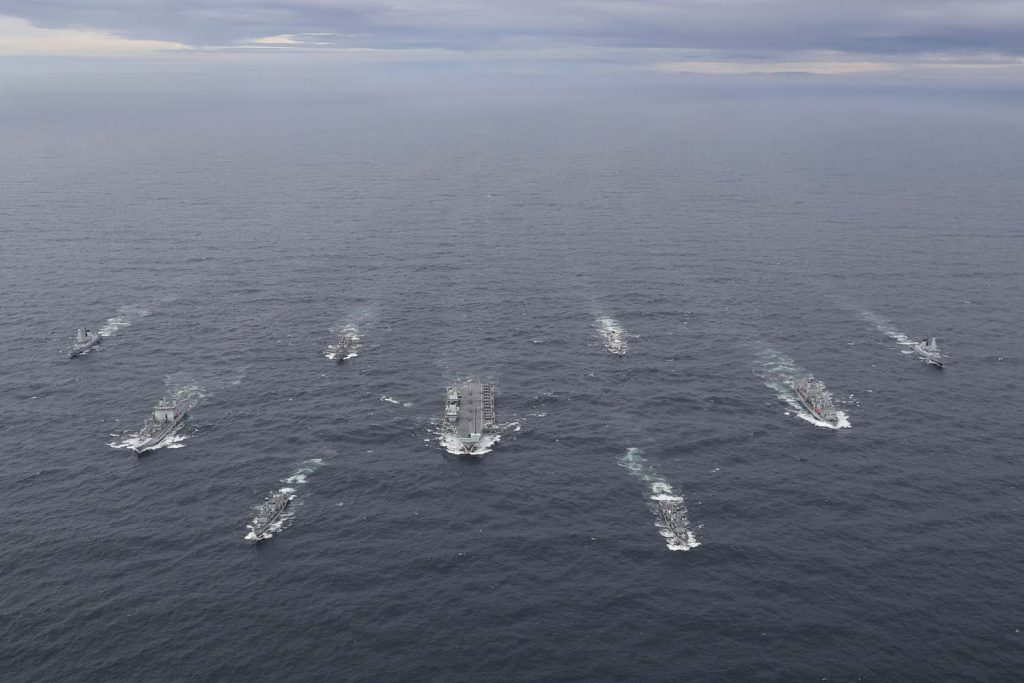 "Protected by a ring of advanced destroyers, frigates, helicopters and submarines, and equipped with fifth generation fighters, HMS Queen Elizabeth is able to strike from the sea at a time and place of our choosing," Commodore Steve Moorhouse, Commander UK Carrier Strike Group, said.
The Carrier Strike Group includes NATO destroyers – the Royal Navy's Type 45s HMS Diamond and HMS Defender and US Navy Arleigh Burke-class USS The Sullivans as well as frigates HMS Northumberland and HMS Kent from the UK and the Dutch Navy's HNLMS Evertsen.
They will not only protect the Queen Elizabeth-class carriers from enemy ships, submarines, aircraft and missiles, but are also capable of conducting a range of supporting missions, from maritime security to disaster relief.
"Providing air and missile defence to a Carrier Strike Group is exactly the task HMS Defender and the Type 45 has been designed to do," Commander Vince Owen, Commanding Officer of HMS Defender, commented.
"Having previously supported the French aircraft carrier FGS Charles de Gaulle in the fight against ISIL in 2015 and more recently been part of the USS Abraham Lincoln task group as she transited through the Strait of Hormuz last year, it is exciting to be integrating HMS Defender into the UK-led Carrier Strike Group for the first time."
Meanwhile, two Royal Fleet Auxiliary ships, RFA Tideforce and RFA Fort Victoria, are supplying fuel, food, spares and ammunition, to enabled sustained operations from the sea without host nation support. RFA Fort Victoria underwent an extensive modernisation to enable her to support the Queen Elizabeth-class carriers at sea.
The drills are part of NATO's largest exercise known as Joint Warrior. The second phase of the exercise kicked off in the Atlantic Ocean on October 3, 2020.