Hellenic Navy minesweeper badly damaged after collision with containership
The Hellenic Navy minesweeper HS Kallisto (M63) has been badly damaged following a collision with Maersk Launceston, a Madeira-flagged containership.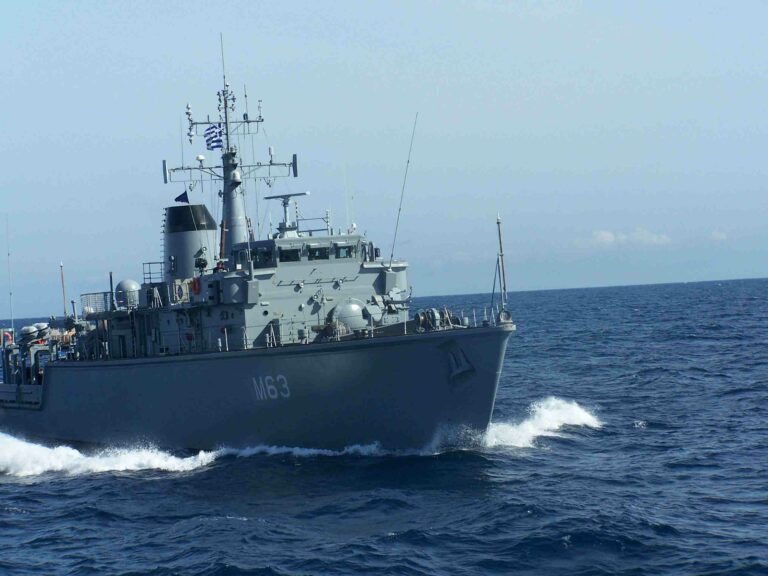 The incident occurred in the Saronic Gulf, off the Greek Port of Piraeus, in the morning hours of 27 October.
The minesweeper was cut in two after the boxship, owned by Germany's John T. Essberger Group, rammed into Kallisto.
Immediately after the collision, HS Kallisto reported water ingress and tilted heavily on its starboard side. The minesweeper has been towed to the Salamis Naval Base in two pieces, the Hellenic Coast Guard said.
Two of twenty-seven crew members of the Greek naval vessel sustained minor injuries and were transported to the Athens Naval Hospital, the navy said.
No injuries have been reported aboard Maersk Launceston.
Local authorities have launched a preliminary investigation into the cause of the accident.
The captain of the containership has been charged with crimes causing a shipwreck due to negligence. The authorities have also issued a temporary ban to Maersk Launceston which prohibits it to leave the area.