Damen Schelde Naval Shipbuilding and Thales have signed a €1.5 billion ($1.78 billion) contract for the delivery and full integration of Thales' mission and combat system for the four MKS 180 class frigates contracted by the German Navy.
As informed, the system will be designed by Damen and completely built by German shipyards, under Damen's project management.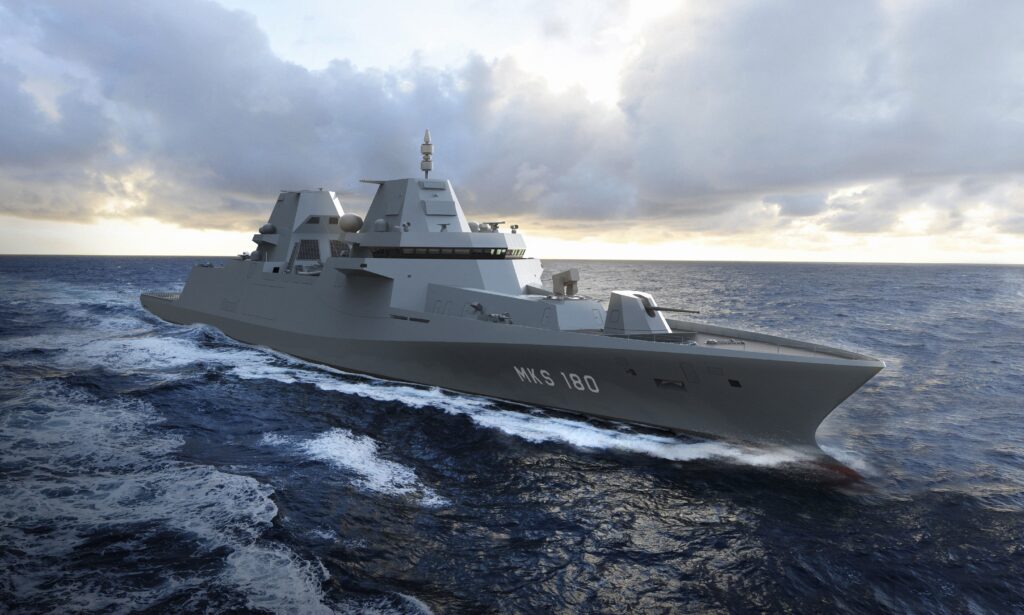 The contract will be executed by Thales' naval centers of excellence in Hengelo (the Netherlands), Kiel and Wilhelmshaven (Germany) in cooperation with a substantial number of German subcontractors.
According to the two companies, the contract reflects the strong cooperation of German and Dutch naval industries, including numerous joint opportunities for Damen and Thales in the Netherlands to innovate within naval shipbuilding projects, often with the participation of the Netherlands' Ministry of Defence.
Thales' mission and combat system includes the Tacticos combat management system and the above water warfare system (AWWS) fire control cluster.
AWWS is a warfare suite that helps the ship crews to counter and neutralise complex saturation attacks by continuously analysing and optimising the tactical environment and deployment of resources. AWWS will be combined with APAR Bl2, the evolved version of Thales' AESA multifunction radar.
The contract encompasses four ship systems, logistic services and multiple land-based test and training sites, as well as the option for one or two additional ships.
The first ship of the MKS 180 class is expected to be operational in 2028. The entire programme will run for over ten years.