Norwegian technology company Kongsberg Maritime has secured a contract worth NOK 200 million ($22 million) with Spanish shipbuilder Navantia to supply propeller systems for five F-110 frigates currently under construction for the Spanish Navy.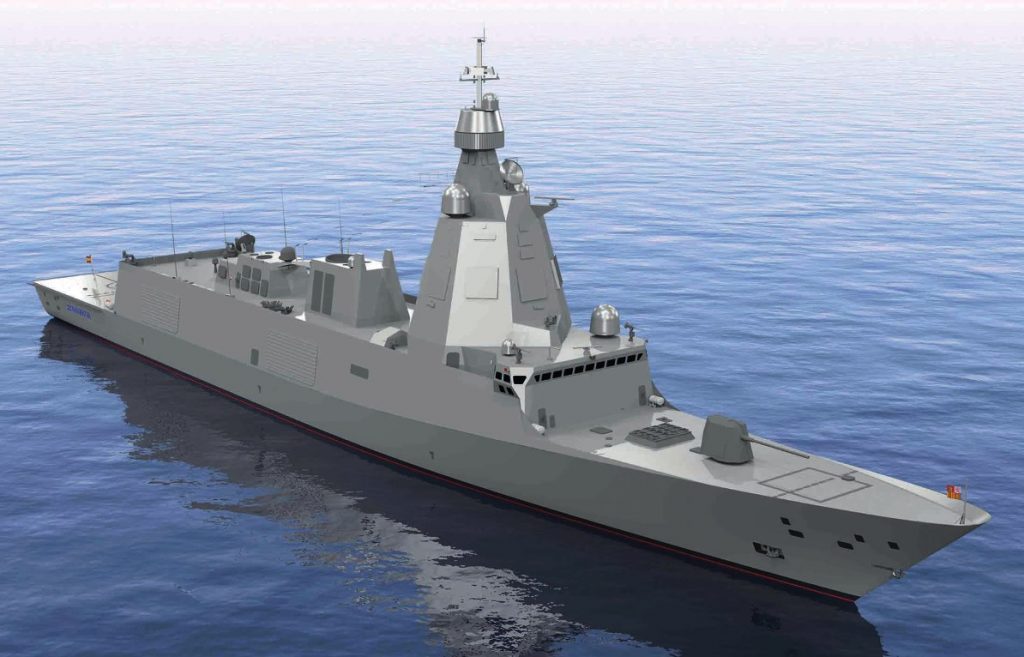 Destined for anti-submarine warfare (ASW) operations, each vessel will be fitted with twin Kongsberg Kamewa controllable pitch propeller (CPP) systems.
As explained, they are specifically developed for minimum noise and vibration throughout the system; from the propeller blades through the shaft-line to associated equipment such as the bearings and hydraulic power unit.
Vessels engaged in ASW must meet exacting requirements on underwater radiated noise (URN), cavitation inception speed (CIS), pressure pulses and efficiency in order to operate effectively, and Navantia's selection process for the propellers for the F110 frigates included model scale tests at Marin in the Netherlands and at Cehipar in Spain to verify that the performance targets were met.
Spanish Navy's F-110 project
The five new frigates will be built by Navantia under an EUR 4.3 billion contract which was approved by Spain's defense ministry last year.
The F-110 frigates will measure 145 meters in length and displace 6,100 tons. They will be equipped with a 5-inch main gun, Harpoon missiles, torpedo launchers, two 30mm guns and a 16-cell vertical launch system (VLS).
The first frigate is expected to be delivered in 2026.