Brazilian Navy launches 2nd Scorpene-class submarine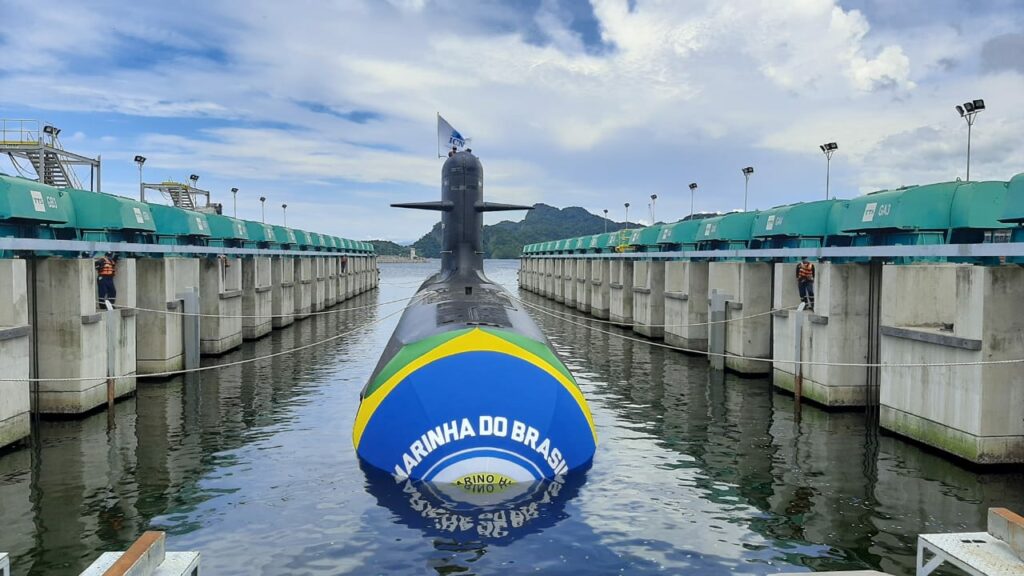 The Brazilian Navy launched today the second Scorpene-class diesel-electric attack submarine, the S Humaita (S 41).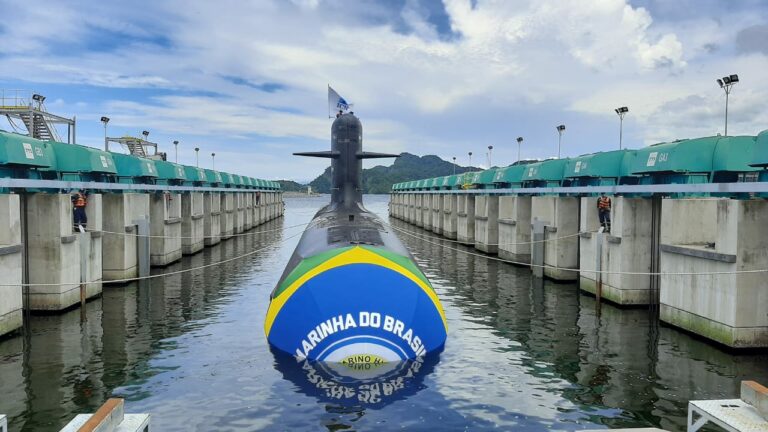 The unit is being built by ICN in Itaguaí, Rio de Janeiro and French Naval Group under a technology transfer agreement.
Being the third submarine of the Brazilian Navy to carry this name, Humaita has a length of 246 feet, is able to accommodate 35 crew members and can reach a speed of 20 knots.
On the same day, sections of the third Scorpene-class unit, Tonelero (S 42) were integrated. Tonelero is scheduled to be launched in 2021, followed by Angostura (S 43) in 2022.
Back in 2009, Naval Group was entrusted by the Brazilian Navy with designing and transferring the technology for four conventional Scorpène submarines with electrical propulsion, and for the design and manufacturing assistance for the non-nuclear part of Brazil's first nuclear-powered submarine. The contract also included the support for the construction of a naval base and a shipyard in Brazil.
Worth R $ 37.1 billion, the Submarine Development Program (PROSUB) is a key extension of the strategic defence cooperation agreement signed in December 2008 in Rio de Janeiro.
In December 2018, the navy launched the lead Scorpene-class submarine, the Riachuelo (S 40) which is expected to enter operational service in mid-2021. Currently, the submarine is in the final testing phase.