On 11 December 2020, Huntington Ingalls Industries' (HII) Newport News Shipbuilding division hosted a keel authentication ceremony for the US Navy's Virginia-class nuclear-powered attack submarine Massachusetts (SSN 798).
Due to the COVID-19 pandemic, the event was held virtually, without an audience.
"Today's event is a significant milestone in the life of the boat because it is the official construction kickoff," Jennifer Boykin, president of Newport News Shipbuilding, commented.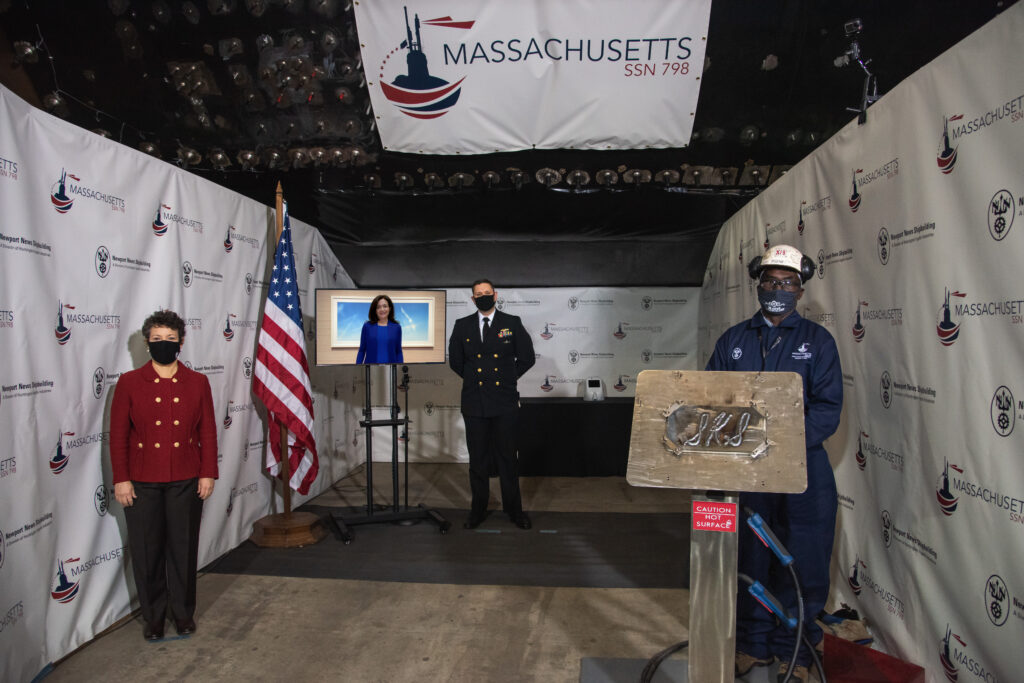 Sheryl Sandberg, chief operating officer of Facebook, is the ship's sponsor. In a pre-recorded video message, Sandberg etched her initials onto a metal plate, signifying the keel of SSN 798 as being "truly and fairly laid."
Ronnie Payne, a master shipbuilder who has worked on every Virginia-class submarine built at Newport News, then traced Sandberg's initials with a welding torch at the company's Supplemental Module Outfitting Facility. The metal plate will remain affixed to the ship throughout its life.
Massachusetts is the 25th Virginia-class fast attack submarine being built under the teaming agreement with General Dynamics Electric Boat. It belongs to the Block IV Virginia-class submarines encompassing ten units.
Construction began in March 2017 and is approximately 50% complete. The boat is scheduled for delivery to the US Navy in 2023.