Australian Collins-class submarines to receive multimillion-dollar sonar upgrade
The Royal Australian Navy's six Collins-class submarines will undergo significant upgrades to its sonar systems in Australia through a multi-million dollar contract with Thales Australia.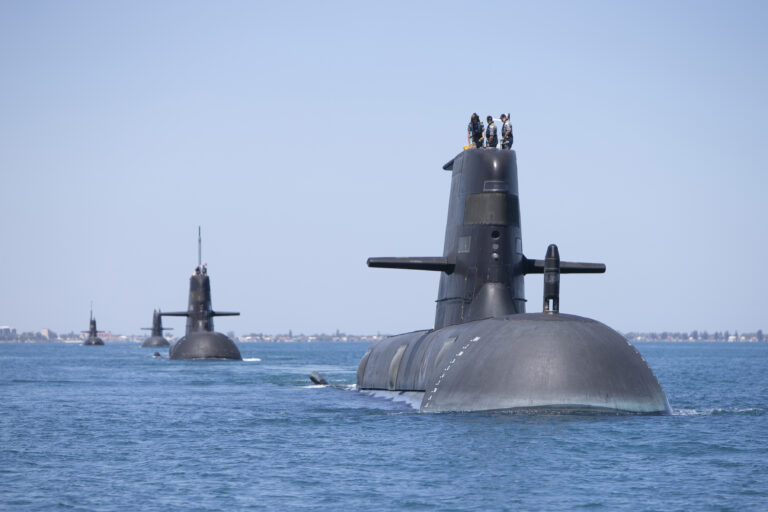 The two contracts, worth around AU$23.7 million, are for the design and implementation of the Mine and Obstacle Avoidance System and the High Frequency Intercept Array for the submarine fleet.
Minister for Defence, Senator the Hon Linda Reynolds CSC said both the Mine and Obstacle Avoidance System and High Frequency Intercept Array are important parts of the upgrades to the Collins sonar system.
"Our six Collins-class submarines are a highly capable and regionally superior capability that are only halfway through their operational life," Minister Reynolds said.
"To ensure this capability maintains its edge, we are upgrading and improving its systems including through sonar upgrades."
"The purpose of a Mine and Obstacle Avoidance System is to acoustically detect obstacles, including mines, which pose a threat to the submarine. The High Frequency Intercept Array detects high frequency noises including sonar transmissions."
The Collins-class project was established in 1982 to provide six new Australian built submarines for the Royal Australian Navy. The Collins-class submarines are the second largest non-nuclear powered submarines in the world. The lead unit, HMAS Collins, was delivered to the navy in 1996. The sixth and final boat, HMAS Rankin, was handed over to RAN in 2003.