Republic of Korea Navy commissions 2nd Daegu-class frigate
The Republic of Korea Navy (ROKN) has commissioned ROKS Gyeongnam (FFG-819), the second of eight Daegu-class guided missile frigates.
The commissioning ceremony took place at Jinhae Naval Base on 4 January 2021.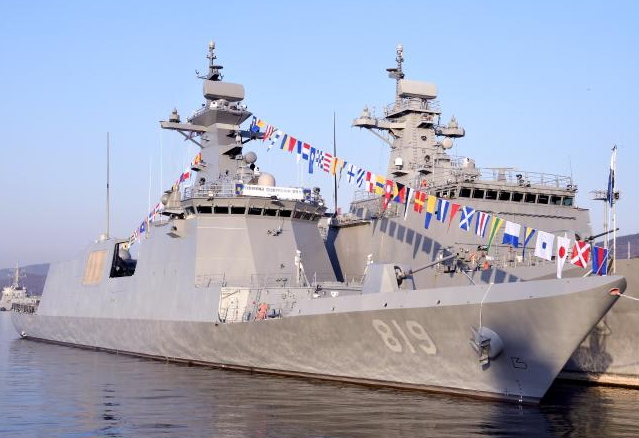 Korean shipbuilder Daewoo Shipbuilding & Marine Engineering (DSME) launched the frigate in June 2019. The navy received the newbuild on 31 December 2020.
FFX II vessels are improved Incheon-class (FFX) frigates. At 2,800 tons, Daegu-class ships displace 500 tons more than their predecessors and measure 122 meters in length.
The second batch frigates are being equipped with a 16-cell Korean vertical launching system for defense against air threats and six torpedo tubes for anti-submarine warfare. This class is the first warship equipped with a hybrid diesel-electric of gas propulsion system. Powered by Rolls-Royce's MT30 gas turbines, the frigates are capable of reaching speeds of 30 knots.
Daegu and sister ships will carry a towed array sonar system (TASS) in addition to naval guns and a Phalanx close-in weapon system.
The frigates are intended for a variety of missions including anti-submarine warfare, anti-air warfare, patrol, surveillance, search and rescue and exclusive economic zone protection.
Back in 2018, ROKN took delivery of the first of eight Daegu-class units, ROKS Daegu (FFG-818), from DSME.
This year, the third and fourth Daegu-class frigates, ROKS Seoul (FFG-821) and ROKS Donghae (FFG-822), are expected to be handed over to the navy. Launched in 2019 and 2020, both units are being built by Hyundai Heavy Industries (HHI).